You may use Musical Memory for your own family however you want. Upload it to any mp3 or music player of your choice. You can even burn some CDs if you're rocking an ancient minivan like we are.
We've found that it's hard to get mp3s that you own on other subscription-driven music player apps like Apple Music & Spotify. (Maybe I'm missing something, but I can never figure it out!!)
So, we did some digging and discovered CloudBeats! There are a few steps to get it setup, but once it's setup, it's super easy to use. There aren't any ads, and you can download all the songs and play them any time, anywhere.
The displays below may vary slightly depending on your device, but the process will be relatively similar. If you have difficulty, please reach out to me: renee[at]musicalmemory.com.

What About Android?
Because there are many types of Android devices, all the apps look slightly different from one phone to another. Android users have said they have great success with the following: Shuttle, Musixmatch.
Of course, you may use any app you prefer.
Pros of CloudBeats
Free version– Access songs one at a time; can't download for offline listening.
Paid version – one-time fee of $7 (ish); access entire folders at once; download anything. *I recommend paid!
Musical Memory in One Spot – I like having exclusively Musical Memory stuff in one app on my phone.
Easy to Access from your phone – I have had SUCH a hard time getting music or mp3s I buy online on to my phone from my email. CloudBeats makes that process VERY easy!
Playlists – You will receive the album(s) you purchase as zip files. Once you unzip and store them somewhere on your phone (say, Google Drive or Dropbox), you'll be able to easily get them into CloudBeats. You can use them as we created them or make new playlists that suit your needs.
Can I Use the Songs Without CloudBeats?
Yes! You can play the songs however you want with your own family & homeschool. We'd love for you to find us on Instagram @musicalmemory123 to show us how you use them!!
Instructions
You might be able to figure out how to use the CloudBeats app by yourself! But, enough people have asked for help that I made this little screenshot tutorial.
(If you find a different, amazingly easy iOS MP3 player app, let me know! I'd love to check it out.)
You will receive an email with your downloadable zip files.
When you click the link to download, your device will prompt you about where you want to store or open your files.
Pay attention to the option you choose for where to put the downloads. (i.e. in your browser folder, in the files app on your phone, in Google Drive, Dropbox, etc.)
When you open CloudBeats, there will be a prompt about how you want to get songs off your device. Choose whichever option you did above.
Visual instructions below, if that's helpful!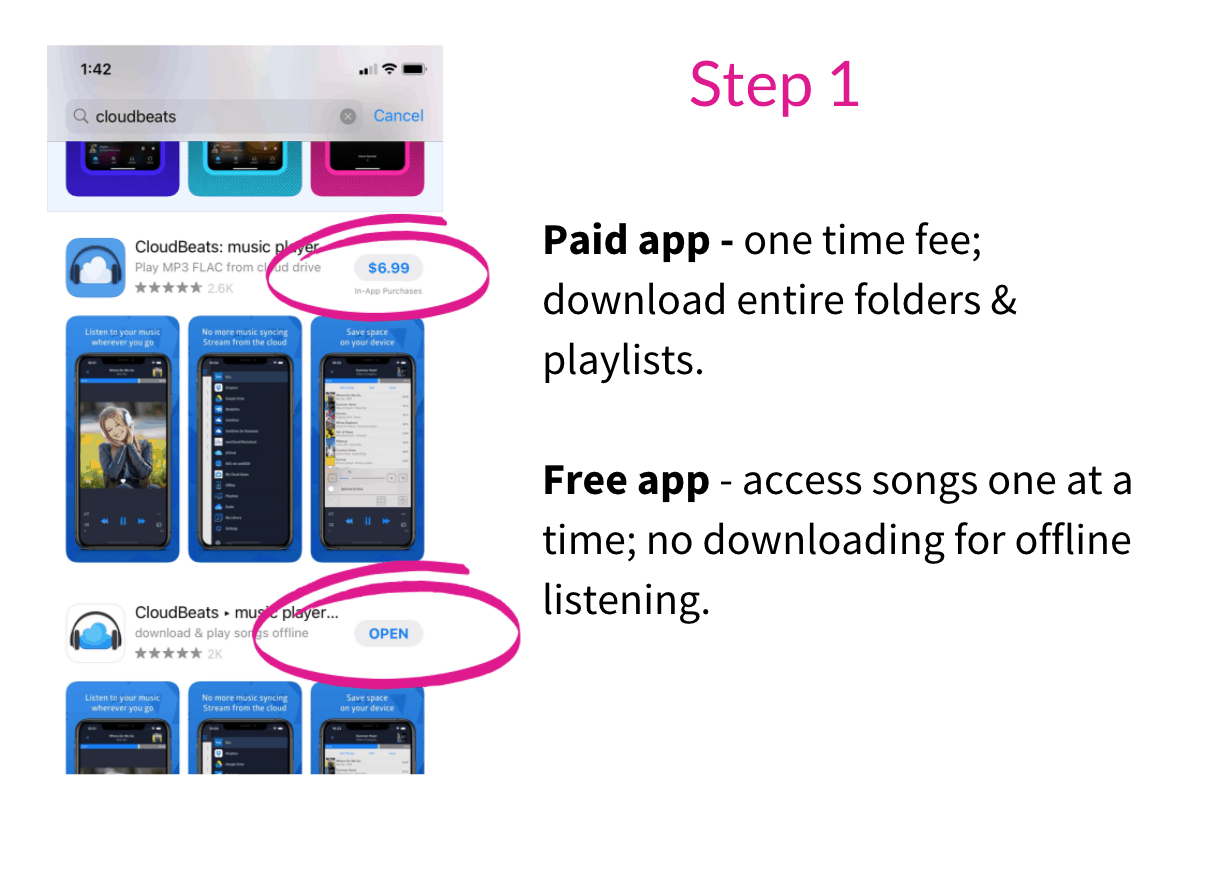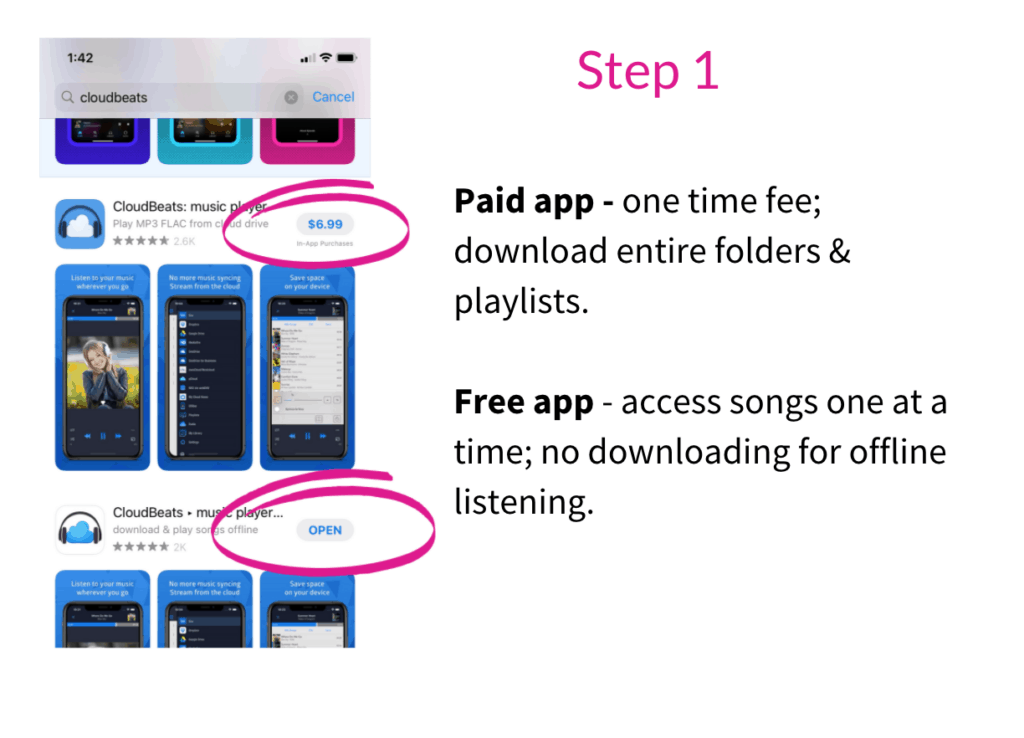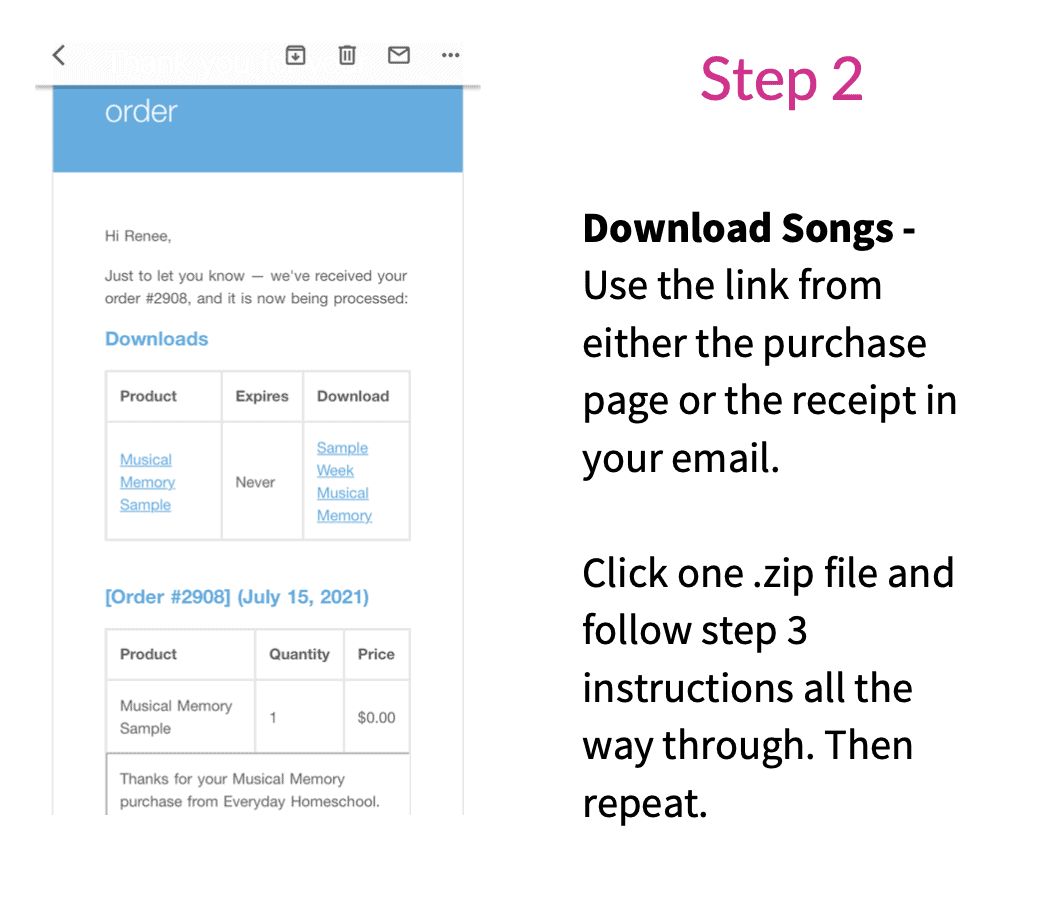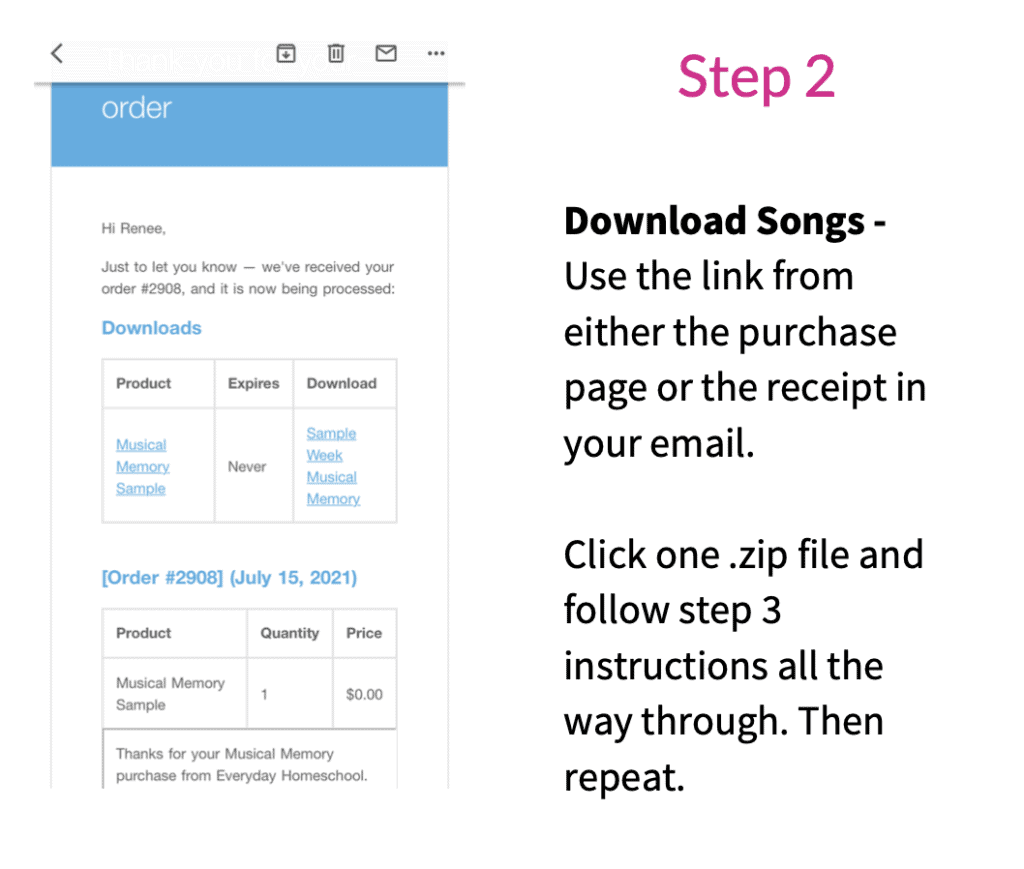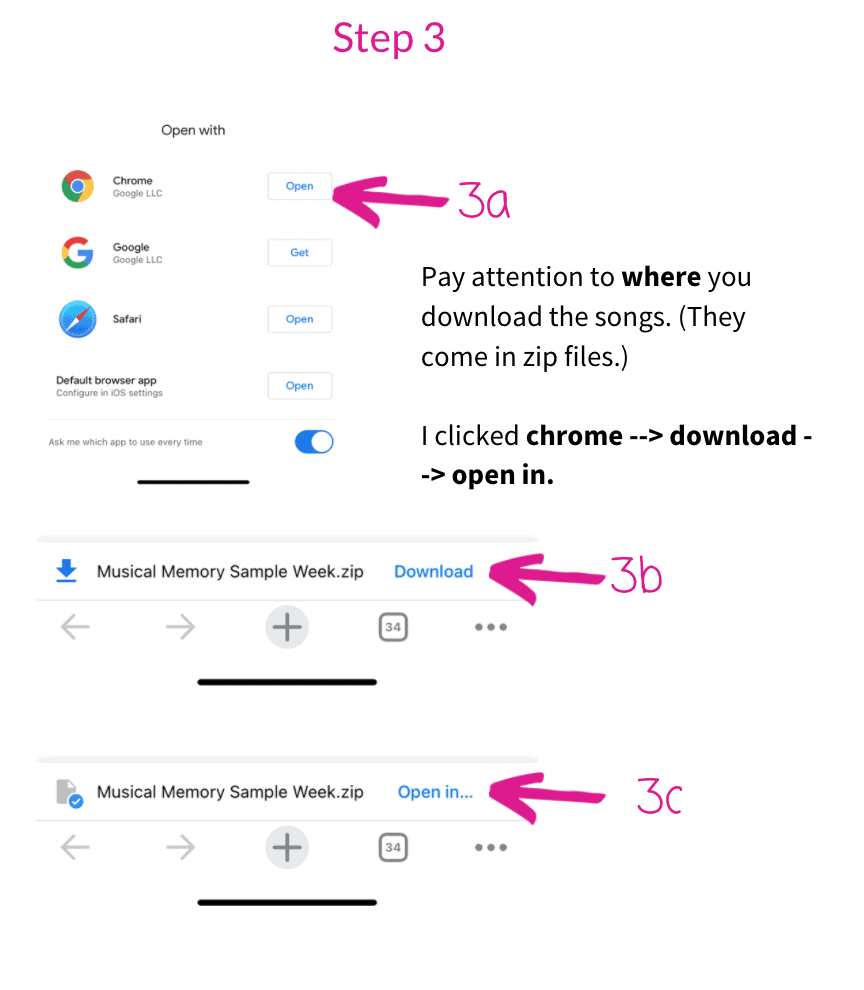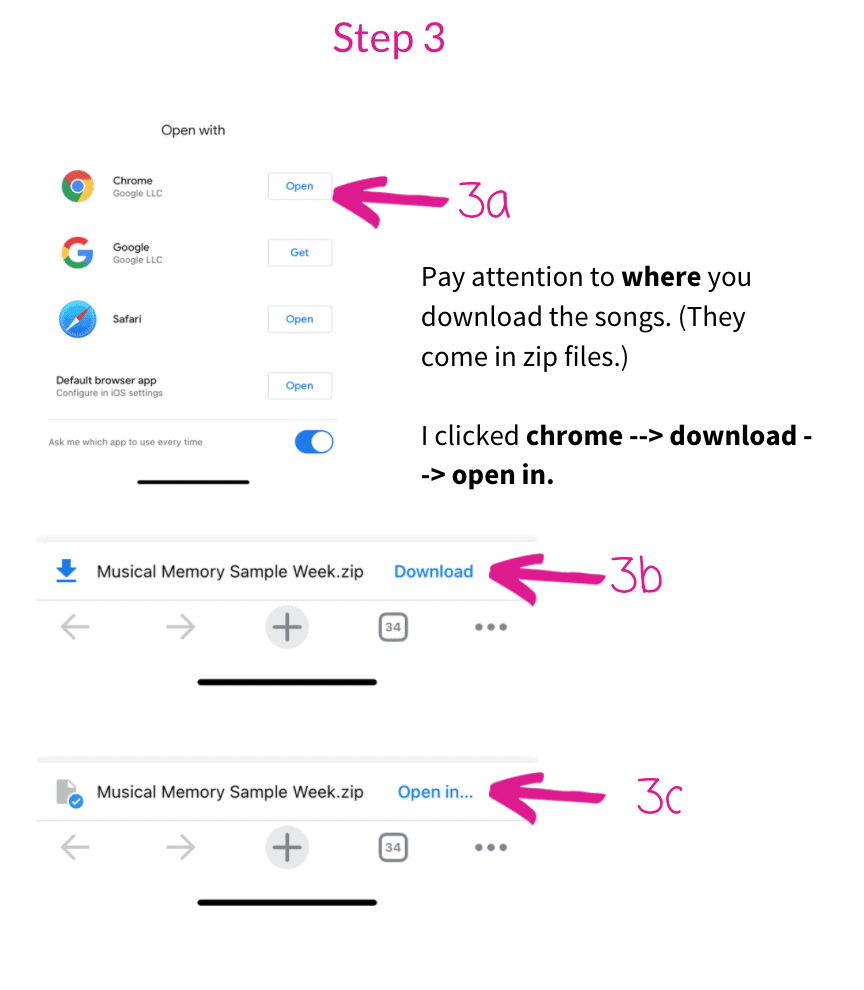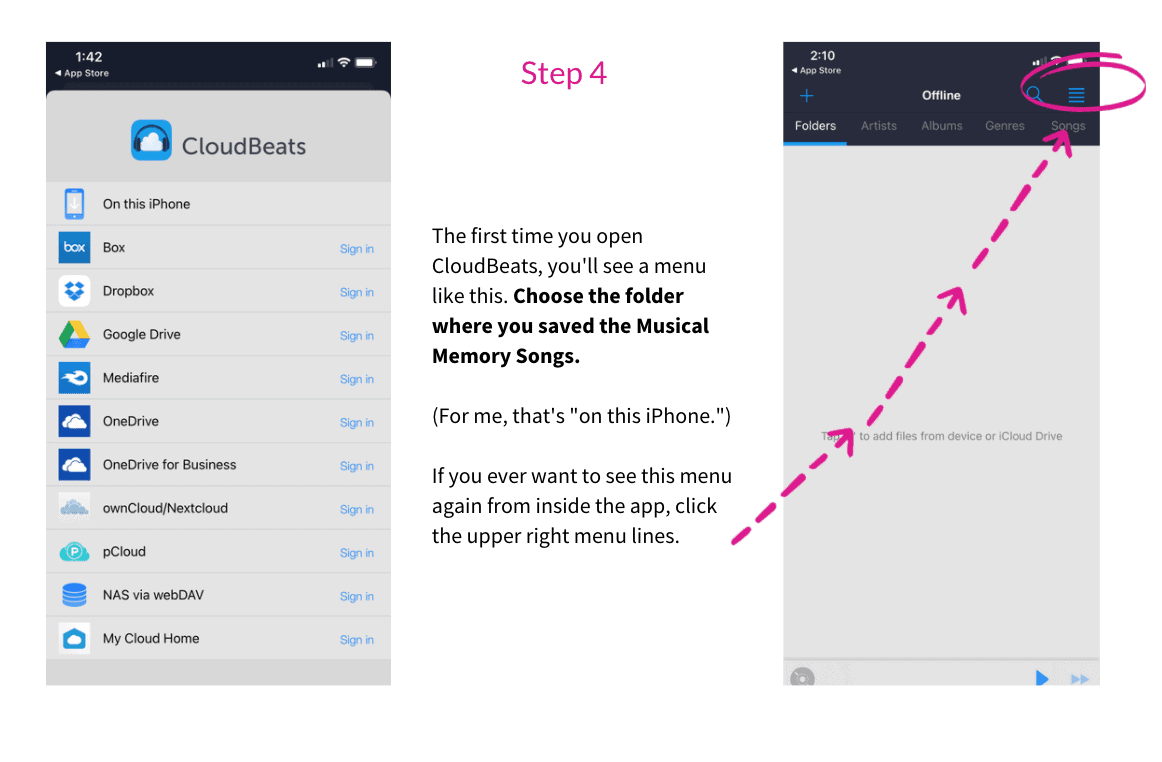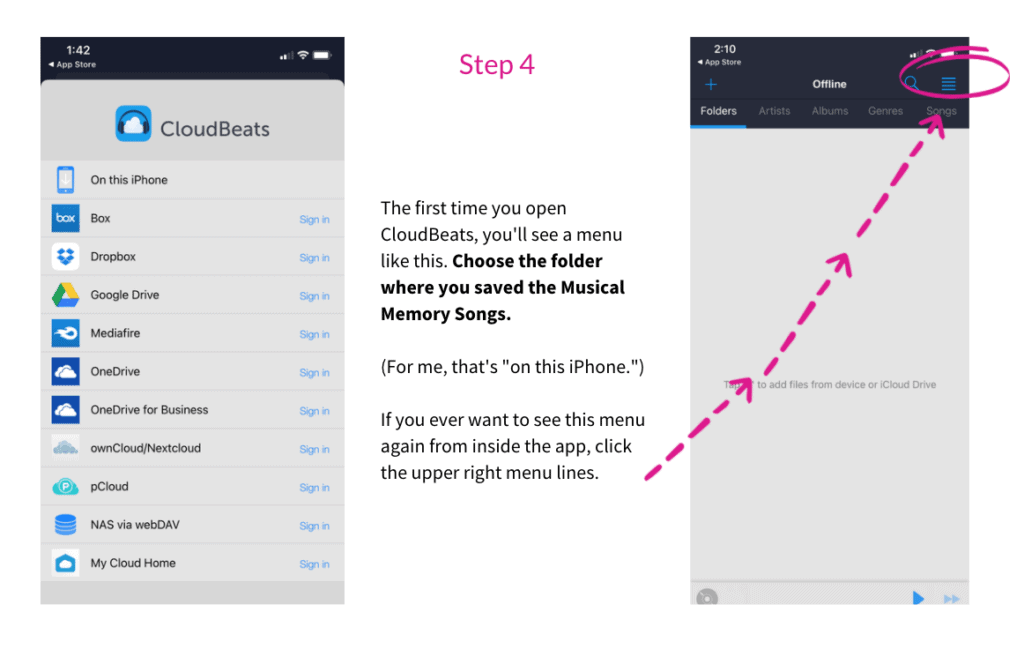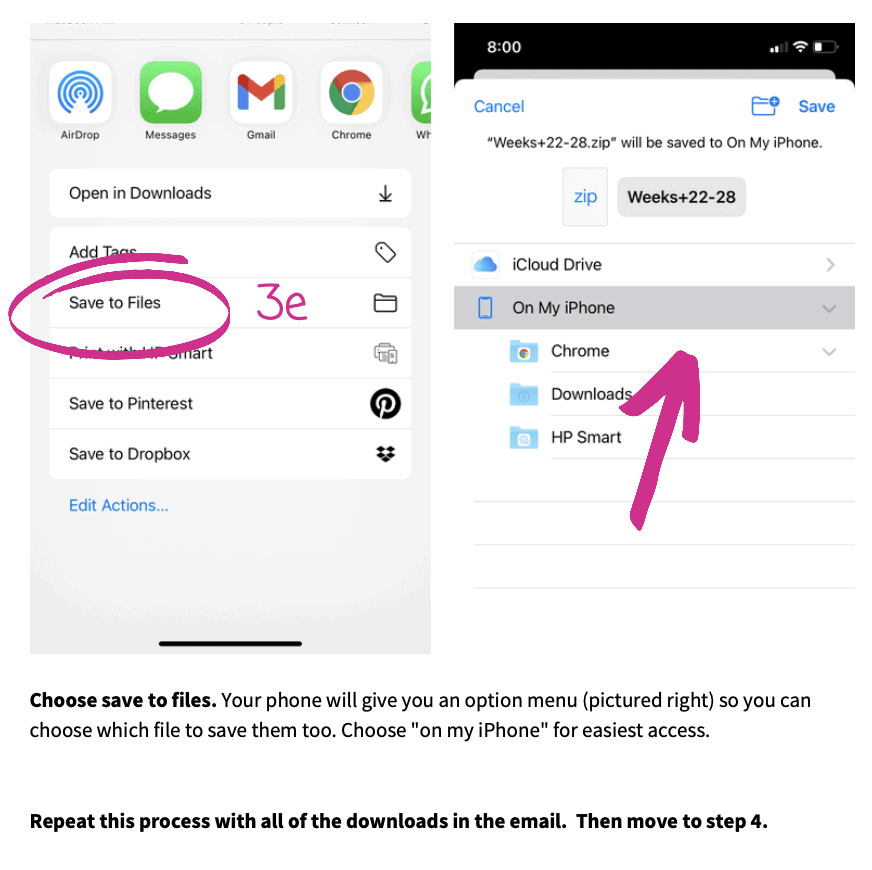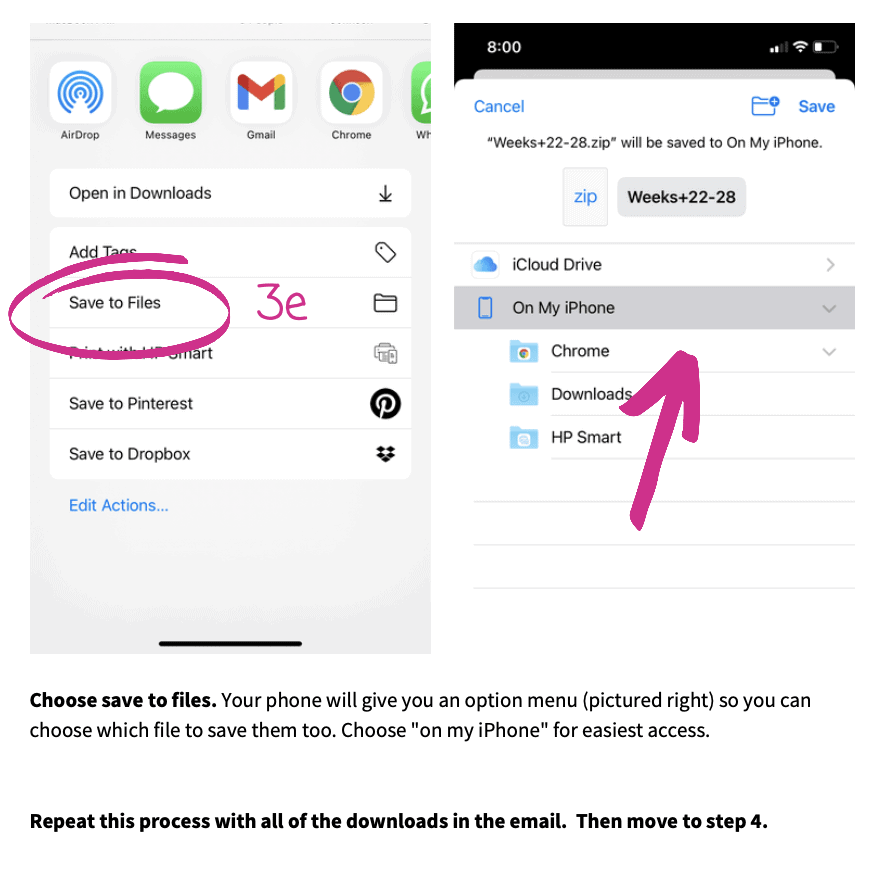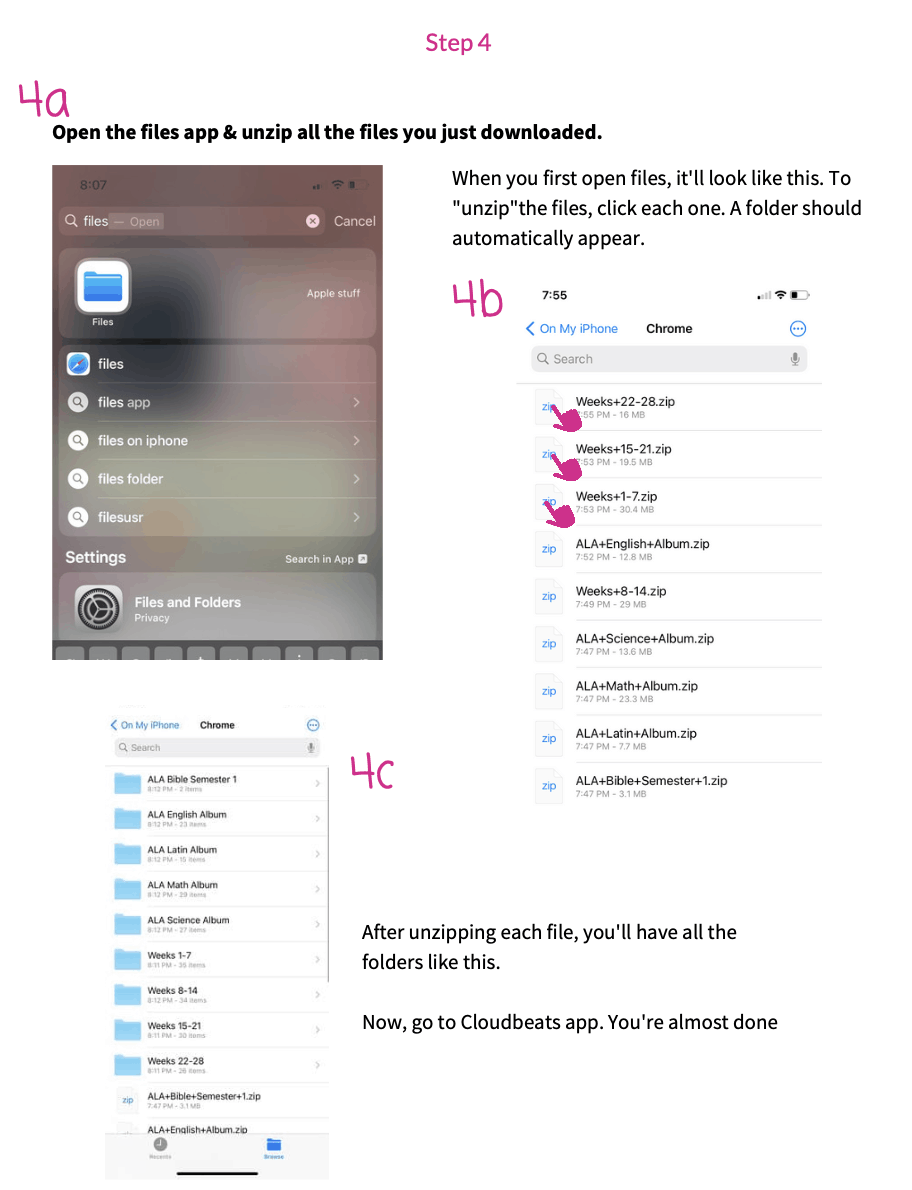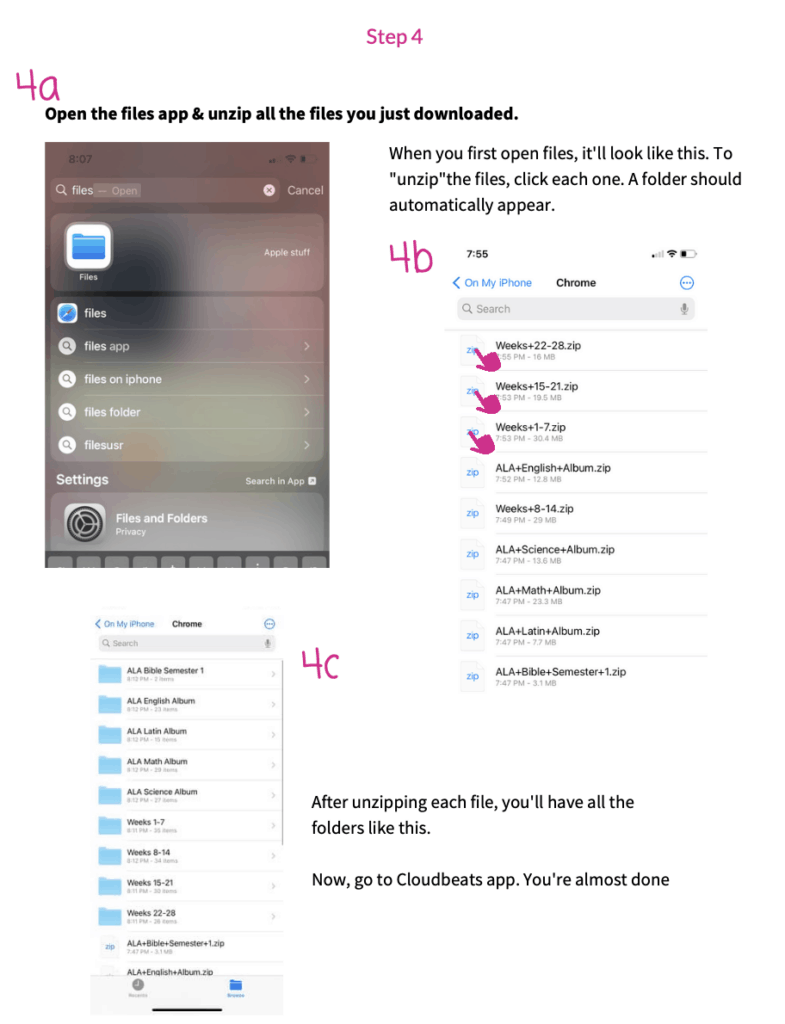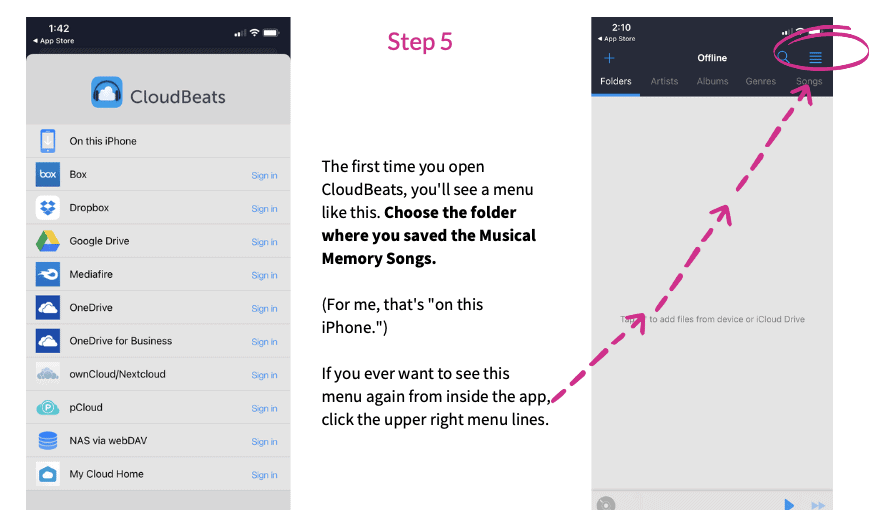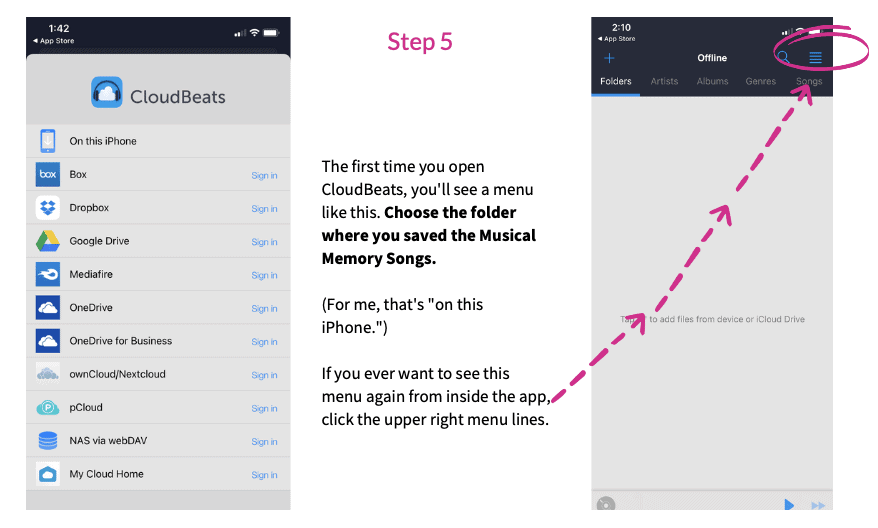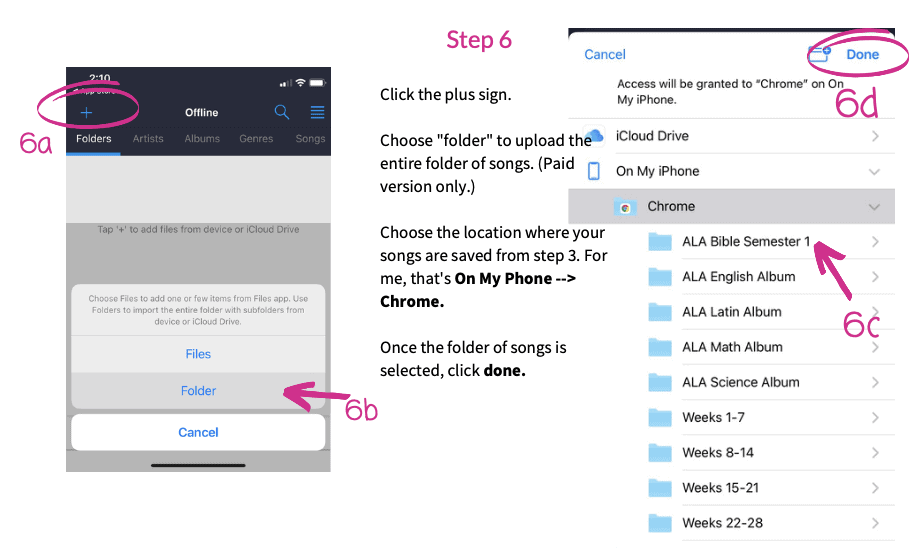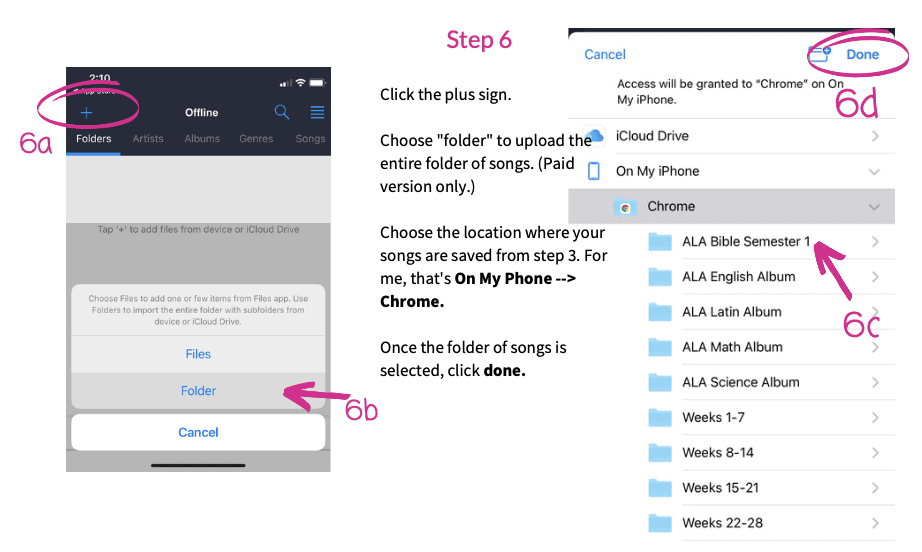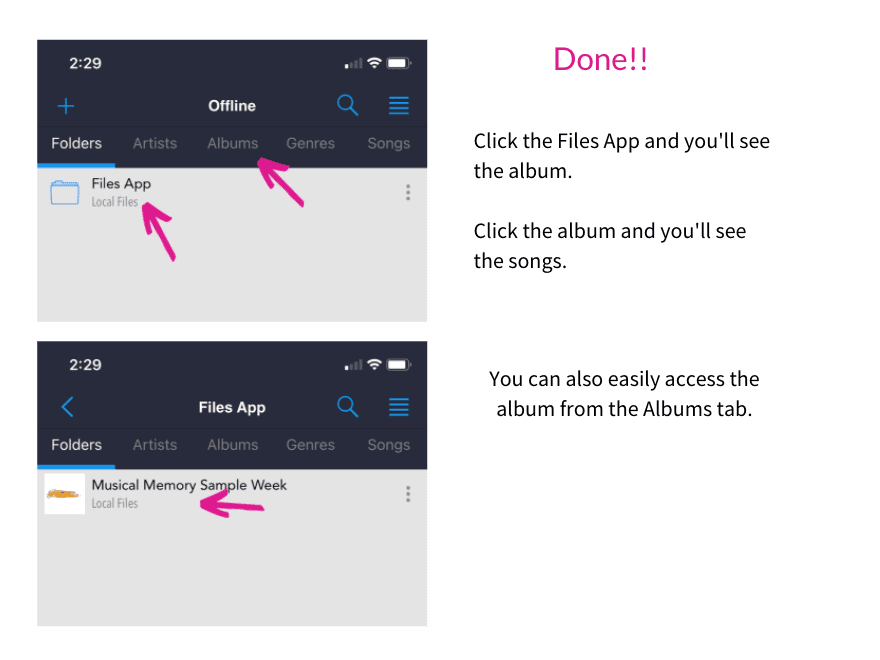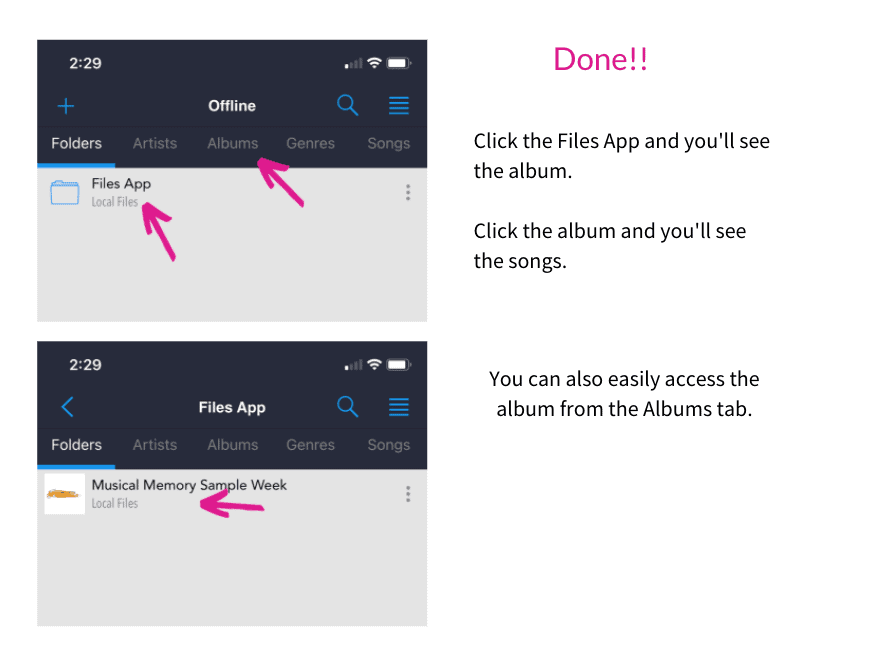 Try 2 Weeks of Musical Memory Free!