In this article, I'll make recommendations for what homeschooling supplies you need to get started, even if you're on a tight budget.
This list includes the items many homeschooling families have told me they love, plus a few of our family's favorite things. After all, I don't want you to make the same mistakes I did, spending a fortune on specialty items or seemingly fun workbooks only to realize what we really needed was plain paper, colored pencils, and mechanical pencils with functioning erasers. (Where do the erasers go!?)
You actually don't need that many supplies to get started homeschooling! On the other hand, we've slowly accumulated lots of great materials that help our homeschool days flow smoothly.
This list is focused on general homeschooling supplies & helpful manipulatives more than curriculum. Many of the supplies below would be good for any age homeschool; some are specific to doing preschool, kindergarten & elementary school at home.
Now, let's get back-to-school supply shopping…
Where to Buy Homeschool Supplies
I get most of our homeschool supplies at Walmart, Target, Amazon or Rainbow Resource. I purchased a few art supplies from Blick online, and a few materials from curriculum specific companies. Everything in this article is linked.
Here are all my Amazon faves for homeschool & general kid/ family stuff.
When to Buy Homeschool Supplies
Basic school supplies are cheapest during back to school time. Everything else can be purchased any time – just get it when you need it. Less is more at first.
This list is a very comprehensive list of things we've accumulated over years and years of homeschooling. I've only listed things that get lots of use, and I wanted to put all our favorite homeschool supplies in one spot so people could reference it easily.
BUT – do not stress about having all the things at the start… you'll figure out what you need as you go, and you'll save a lot of money by not buying stuff you won't ever use.
Money Saving Tip- Supplies typically get discounted right after Labor Day… but, they are often very picked over. So, I make sure to get the things I really want before the sales, or else they might be gone. You can usually find some leftover notebooks, folders, binders, and specific school-ish organization containers very inexpensively after Labor Day.
How Much Do Homeschool Supplies Cost?
Like houses, cars, and groceries, there is a huge spectrum of how much you could spend on homeschooling.
You could educate your children well for very little money with a free online curriculum, a library card, some pencils, markers & paper.
You could also educate your children well with hundreds of brand new books each year, a plethora of high quality art materials, and the curriculum that comes in a beautiful box with tons of extra fun pieces.
The bottom line is – figure out what you can spend. Figure out what your homeschooling priorities are, and then go from there.
Many homeschool families find that the cost to get started is more expensive than the amount spent each year after that. In the first year, you will likely grab some basic home-office things if you don't have them (a good laser printer, laminator, white board, extra shelf, some baskets, scissors, possibly teacher's manuals for all the math and language arts levels, etc.)
But if you care for your materials, most of those things will last for years. You'll end up replacing only the consumable stuff (markers, paper, etc.) and you'll recycle the teacher's manuals with each subsequent child.
How to Store & Organize Homeschool Supplies
The great thing about homeschooling is you can 100% customize your space to work for your family & your home. If you have older kids, they might like having their own supplies & desk space to work at. If you have younger kids, you might store things in portable containers that you can keep out of reach.
We have changed some things about our setup every single school year based on our family's needs.
My biggest advice is to start with what you have & as you get going & realize what will help you, be willing to make changes. Simple is better and less is more!
We now have a pretty large school room, which is really nice for being able to keep things out of sight, but we didn't always have this room. And you do NOT need a dedicated room – just a dedicated closet or shelf or corner of the house to keep things in.
I'll write a different post with TONS of organizing ideas another time, but here are a few snapshots from our setups over the years.
One year, I snagged a dining room hutch & stored everything in it.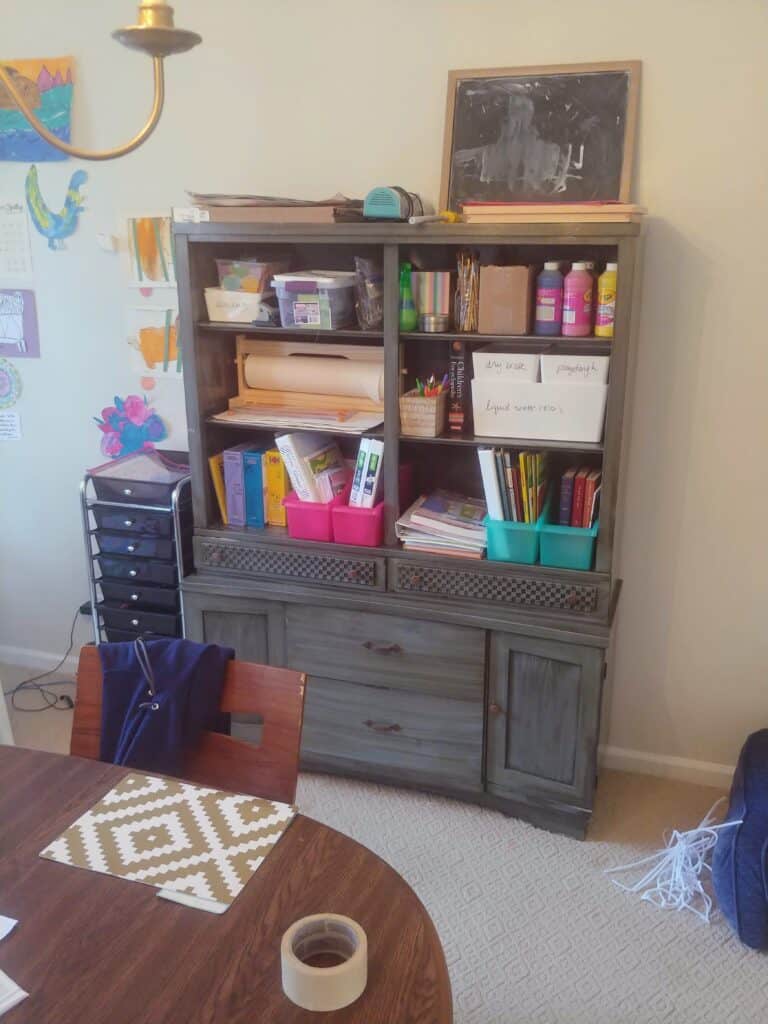 Then, when we moved rooms, I painted a secondhand dresser and stored supplies in there with cheap Target bookshelves for added storage and books.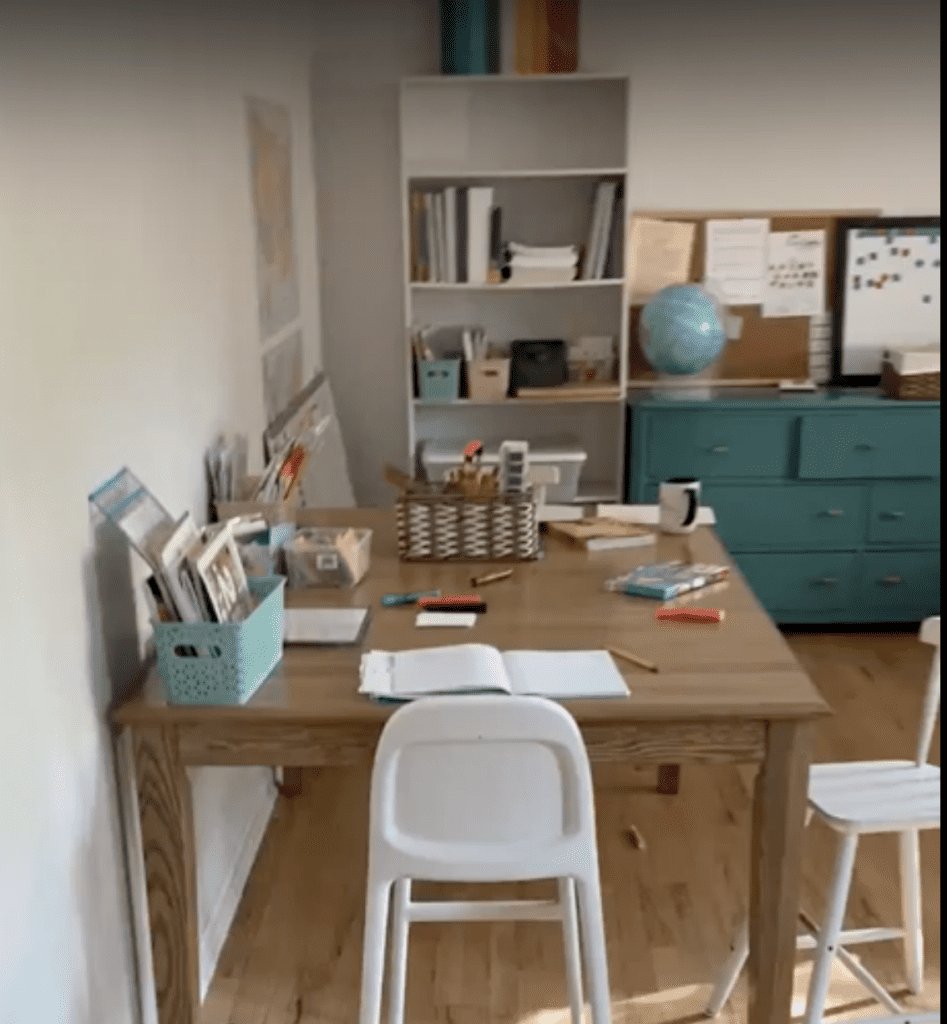 When my parents moved, they passed down this enormous office style piece of furniture with tons of drawers and cabinets. It's perfect for school storage and it was free!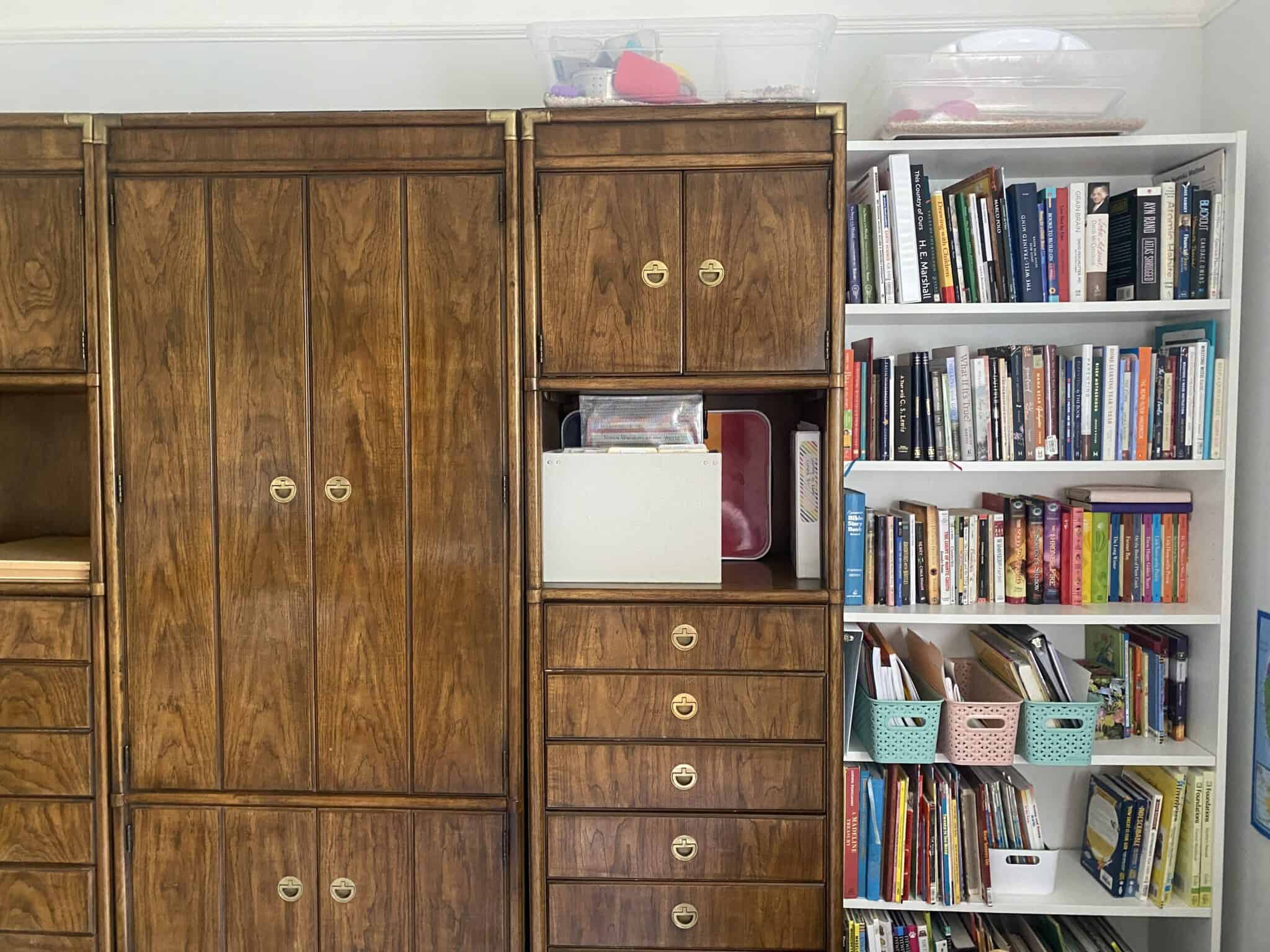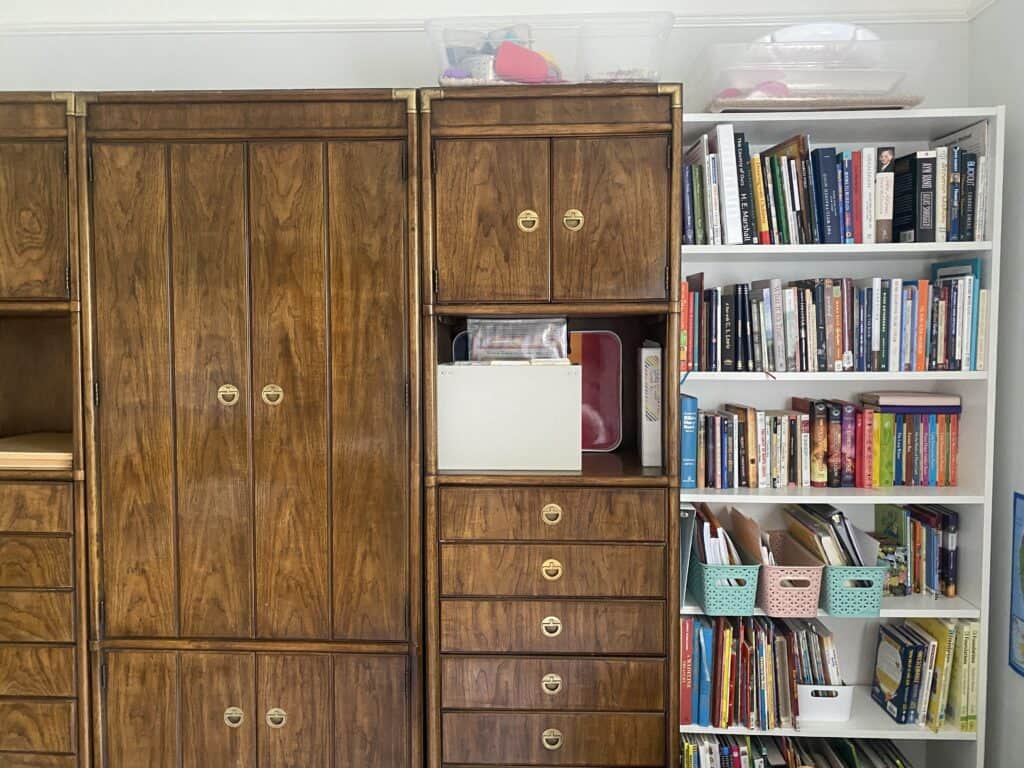 If you're really tight on space, the most efficient way I've seen to store things is a rolling cart.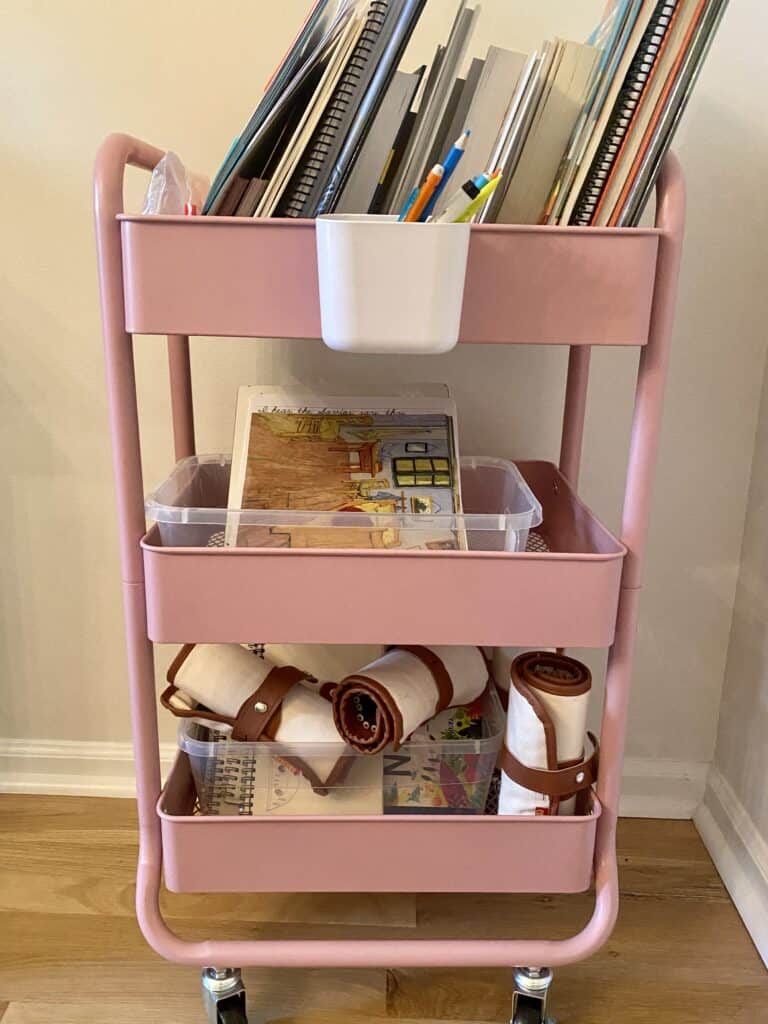 Our kids have also stored their books in rolling backpacks and that's super easy for tucking away in a closet and transporting to any room of the house.
The moral of the organizing story is: you have so many options!! Start simple, shop your house for bins, baskets, bags, etc. and figure out what works for you over time.
Okay, let's get on with the supplies lists!!
Office Supplies
Laminator & 3 mil pouches – not necessary, but a lot of homeschool moms seem to have a thing for laminating. My cheap laminator & pouches. (You don't need a fancy one and you don't need to pay a printing store to laminate for you.)

A Good Printer – You will likely want either an inkjet printer (uses ink) or a laser printer (uses toner). This Epson EcoTank is the inkjet printer I hear homeschool moms rave about over and over.

Laser printers & toner are more expensive up front, but the toner lasts such a long time. Toner doesn't smear (which is nice!) but it also doesn't print as high quality as ink. I prefer toner for homeschool because I print a lot and the quality is great for kids' homeschooling worksheets. If you want to print higher quality art prints and family photos, you'll want ink.

This is a good basic laser color printer. This is the exact "all-in-one" color laser printer, scanner, copier we have. It's easy to set up and syncs with your phone easily too.

Electric Sharpener- this one has 4.5 stars from 10,000+ reviews on Amazon!

Post it tabs – to mark your spot in student books, curriculum manuals, read alouds, etc. Trust me! You want something for marking your page! I like the repositionable ones like this. (I tried an off-brand once and they didn't stick.)

Regular Post its – Post-its get a lot of use at our house! All kinds of lists, activities.

Clipboards – we own one per person and end up using them for lots of random activities.
Personal Size Dry Erase Board – I like these ones with one handwriting side & one blank side – we use these small ones way more often than our large one! (p.s. I will never use a chalk board. I hate the texture of writing with chalk. LOL #UnpopularOpinion)

Tons of dry eraser markers – so many, seriously. I've purchased Expo and off brands over the years and find the Expo ones work better & last longer.

Blank printer paper – so much paper. I buy it in bulk on Amazon or from Costco now.

Paper cutter – this will make your life easier. Plus, access to a relatively safe paper cutter is a great way to get your 3 year old to sit in one place for 20 minutes on a crazy, rainy, homeschool day… you're welcome. I've had this cheap one for 10 years.

Binders & Page protectors – We do a portfolio for each child. A binder with page protectors for them to store their best completed work in. This is the simplest way I know to keep a record of what they complete. We don't save everything – just really cute art projects & the best of the best work from each year.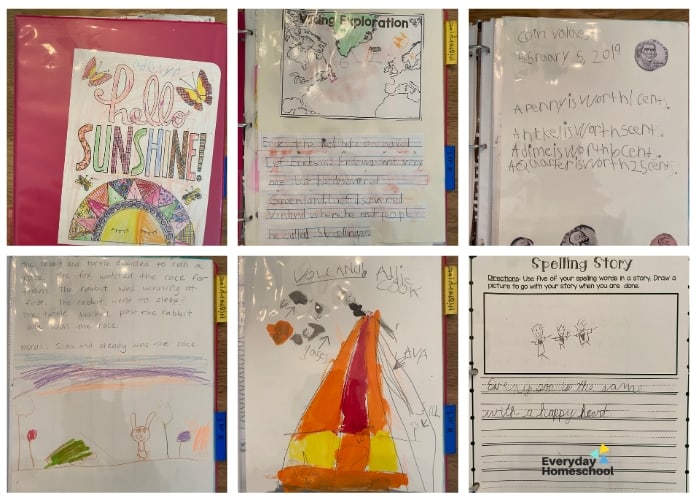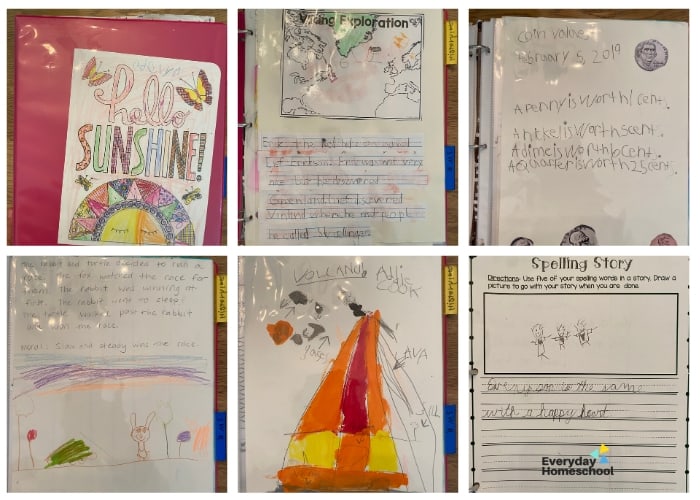 General School Supplies
These are the types of things I buy in bulk, on the cheap during back to school. I usually stick to brand name for these items as we've found the off-brands don't hold up as well.
Pencils – Ticonderoga is the best regular pencil!!!!!! But, we've recently switched to these Bic mechanical ones & my kids love them. Plus they erase better & don't require sharpening.

Big white erasers – these are the best ones

Rulers – get a few; they'll disappear in light saber battles or something. Walmart has amazing slap bracelet rulers for like $2 every year at school supply shopping time. All rulers should be made into slap bracelets, but I've only ever seen them at Walmart.

Best coloring markers! – These Crayola Super Tips have been our kids' all time fave forever. They're the only markers I buy anymore.

Colored pencils – we switched to using these pencil rolls recently. They were one of the best things I bought this past school year. They hold a little mini pencil sharpener & are GREAT for taking out and about.

Scissors – we bought this 3 pack for $10 that is a great size for elementary age students. (I love these teach-me-to-cut scissors for 2-3 year olds.)

Glue, glue sticks, & tape

2 notebooks per child – I let the kids pick whichever ones they want! 1 for assignment lists, 1 for fun/ scratch writing.

Dry erase pockets! Sometimes they have these in the Target dollar spot during back to school season. Otherwise, you can grab them at Lakeshore Learning or on Amazon. I LOVE THESE and we use them a LOT!

Smelly stickers and/or markers!! – Somehow these have not lost their fun, even for older children. I even gave them to high school students when I was teaching full time. Be the favorite homeschool parent & buy some smelly stickers. Ha! Lakeshore Learning stores have a good selection. Or, here they are on Amazon.

Schoolnest Copywork Books – I really like these for handwriting & copywork. There are penmanship paper notebooks & lined ones. Super high quality, heavy duty, tons of pages. One per child lasts a LONG time. For the quality, they're a great price.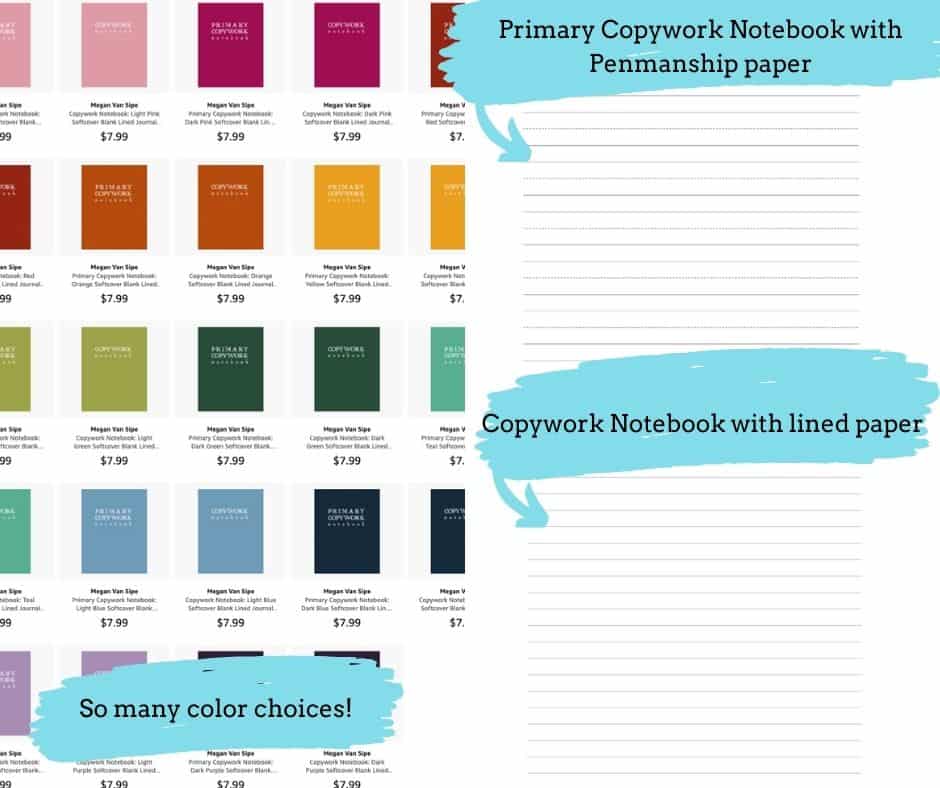 Math Manipulatives
Base 10 blocks – We bought them from Rainbow Resource. They're indestructible and incredibly useful from preschool through at least 4th grade math!! For a long time we had just the ones, tens & hundreds ($15 total) and stored them in a ziplock bag. Once we added thousands ($4 each) and started using them more frequently, we tossed them in some containers for quicker access. You can also get a full set in a bin on Amazon.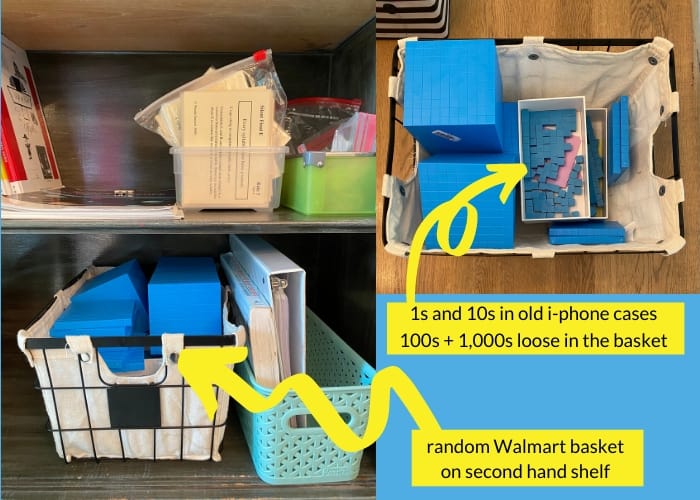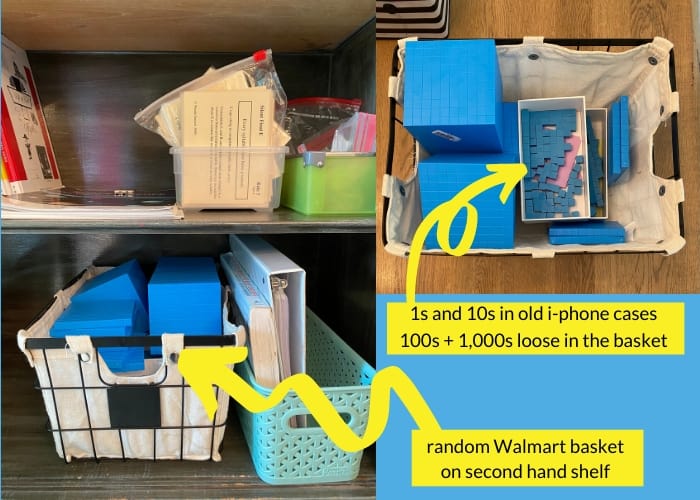 Coins – Just go to the bank and get a roll of each; that should last a while.

Part Part Whole Mat Free Download – click to download, print and laminate. This mat is GREAT

Random fun things from your house to count, sort, group, etc. – It's fun if you can switch out counters sometimes. I just store mine in ziplock bags in a drawer. Think: packets of erasers from dollar store, colorful counting chips, buttons, pebbles collected from outside, fun beads, colorful glass stones, paperclips, colorful straws or straw pieces, etc!

Dice – We use traditional dice & polyhedral dice a lot for math games. This is a good, cheap set.

Rekenrek – I didn't even know what this was, but it's been hugely helpful for our K-1 math kiddos!

Abacus – Get one with only 2 colors for 2nd grade math on… This is something I've learned to use for the first time alongside my kids (like many things haha) and it's so cool! I'd recommend splurging on the Right Start Math Games Kit which comes with an abacus, instructions for how to use it, plus hundreds of games that teach EVERYTHING in elementary school math. I'm not super into most educational games, but, the instruction book in this kit is a wealth of knowledge for how to teach math concepts. Plus it comes with all the cards & supplies.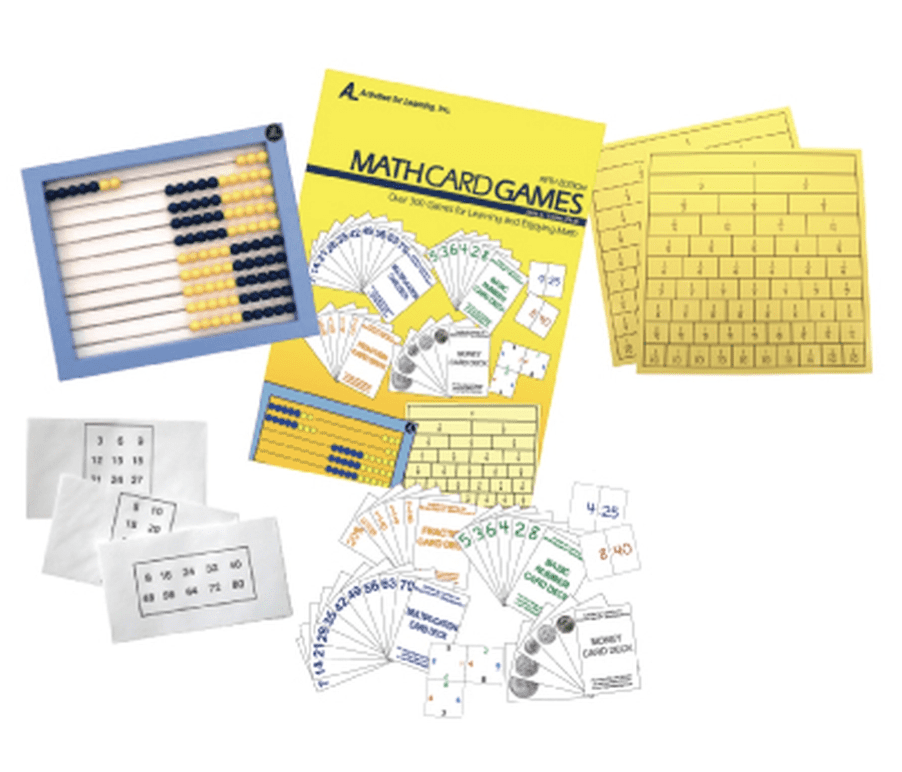 Language Arts School Supplies
Mostly, you will use previously mentioned writing materials & books to teach language arts. (White boards & copywork books are our most used language arts supplies.)
But, I do like having a hands-on alphabet for the prek/ kinder years & I like having organized phonogram flashcards.
Choose

one

sort of manipulative alphabet from the list below–
Specialty Art Supplies
We started out with cheap Crayola water color paints and printer paper. Over time we've added to our art supply collection.
We have grown to love having slightly higher quality art supplies on hand. If art at home interests you, add to your stash over time. Tip- request new stuff for kid birthdays if your kids enjoy receiving art supplies.
Some of the brushes, paints & papers come in large quantities… they will either last a long time or you can buy some cheap storage containers and share with a friend.
Favorite Starter Homeschool Art Supplies
Washable tempera paint – better known as "regular old paint" (we've had bottles this size for 2+ years and just now are needing to replace some colors)// you can squirt a little on paper plates or buy washable paint trays

Water color tray – at least 1 per kid (I usually snag 2 to replenish mid-year)

Liquid water colors – these are the art world's best kept secret!! They're concentrated liquid water color & you dilute them into water to create really really vibrant paint! We've had our set like this for 2 school years with TONS of water coloring. A few drops in a little water goes a long way, so they last a long time. So fun!

Brushes – this is a good multi pack and these are good large brushes.

Thick art paper – I buy 12×18 exactly what's linked and cut it down as needed. It's a great multi-purpose paper.

Separate watercolor paper – It's pricier than regular paper, so we only use it for nice water color projects. I buy 12×18 & cut it down so it lasts a long time.

Masking Tape – We've used this multipack of masking tape for all kinds of projects!

Huge roll of white paper – 1 roll lasts a long time.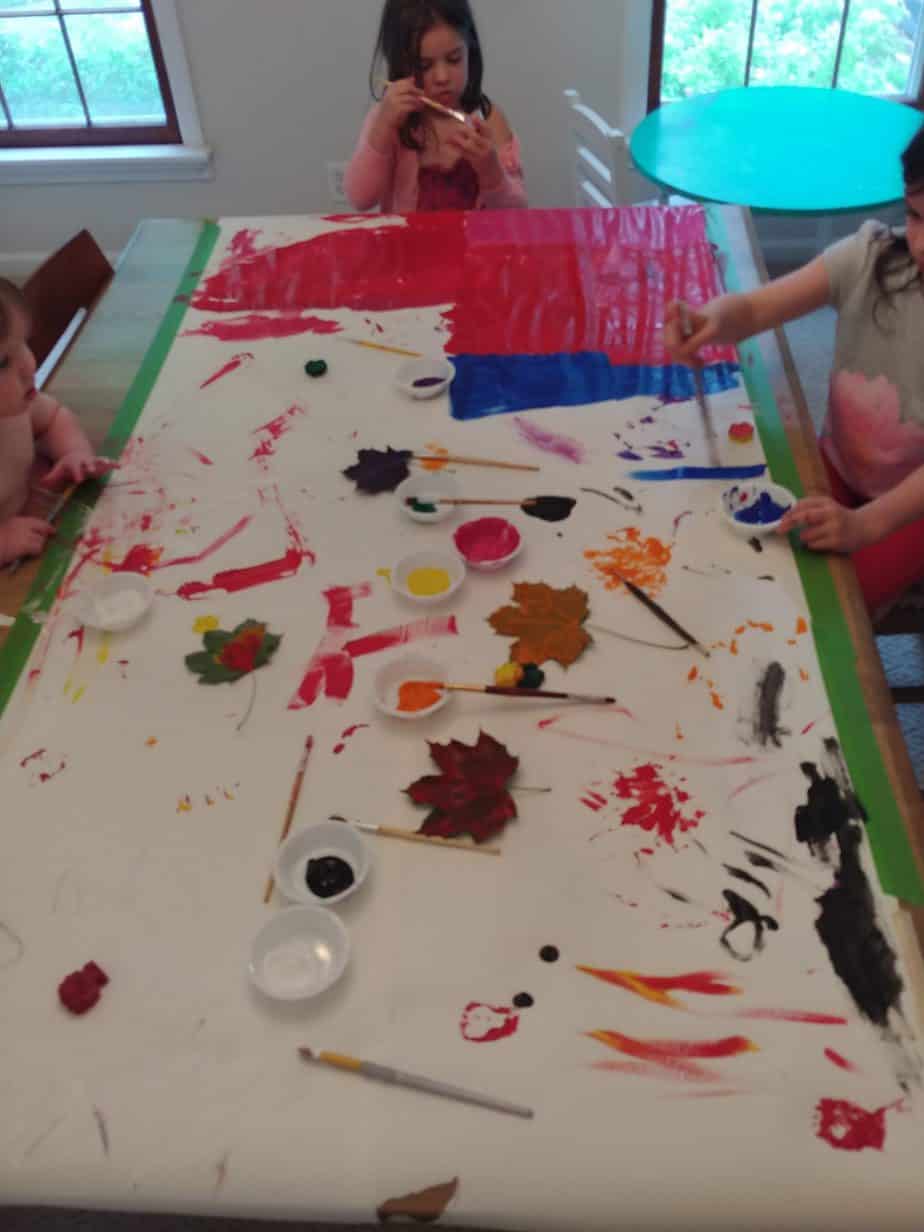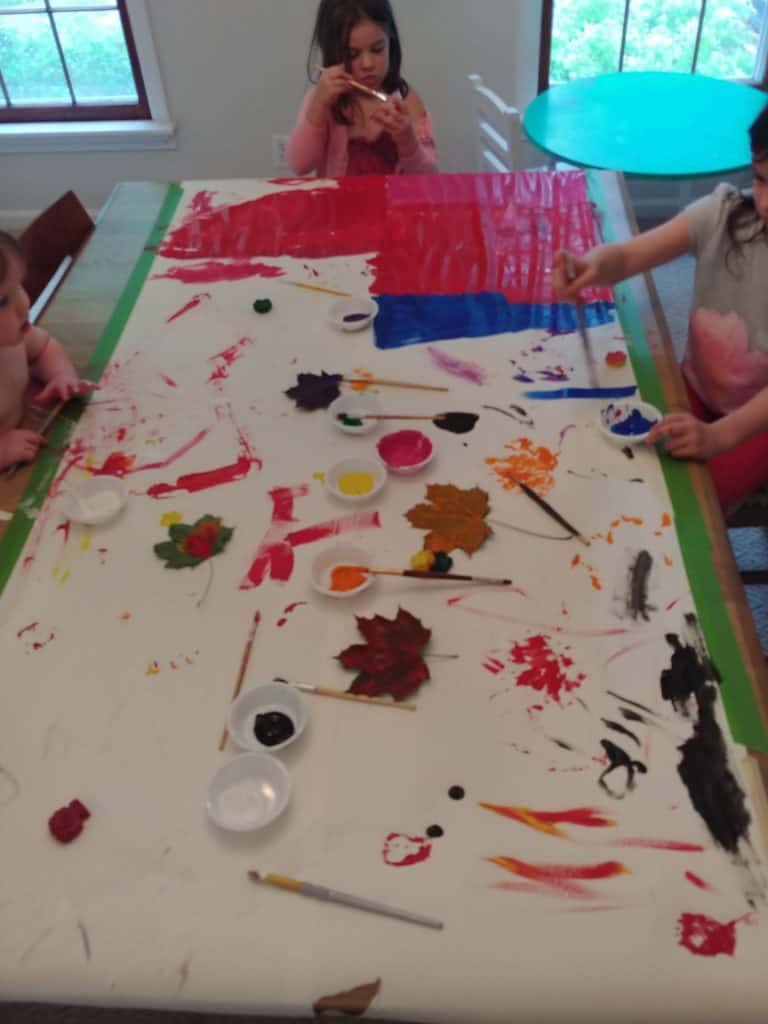 Geography & History
Science Lessons & Supplies
Go outside – nature and cool internet videos are all you need to get started.

Microscope – optional (A good one is still on my wishlist.)

Simple art paper notebooks – if you want to do regular nature journaling, you'd want one notebook per person. We aren't big nature journalers, so when we do it, we just use art paper and add the pages to the kids' portfolios.

Binoculars – Choose age-appropriate ones from Rainbow Resource. I'd recommend a science basket that holds these types of materials so they don't get destroyed/ lost.

Magnifying Glass – Choose an age-appropriate one from Rainbow Resource

Field Guides – a few recommended ones are linked below, but I didn't want to list a ton of things here since that gets more into curriculum choices!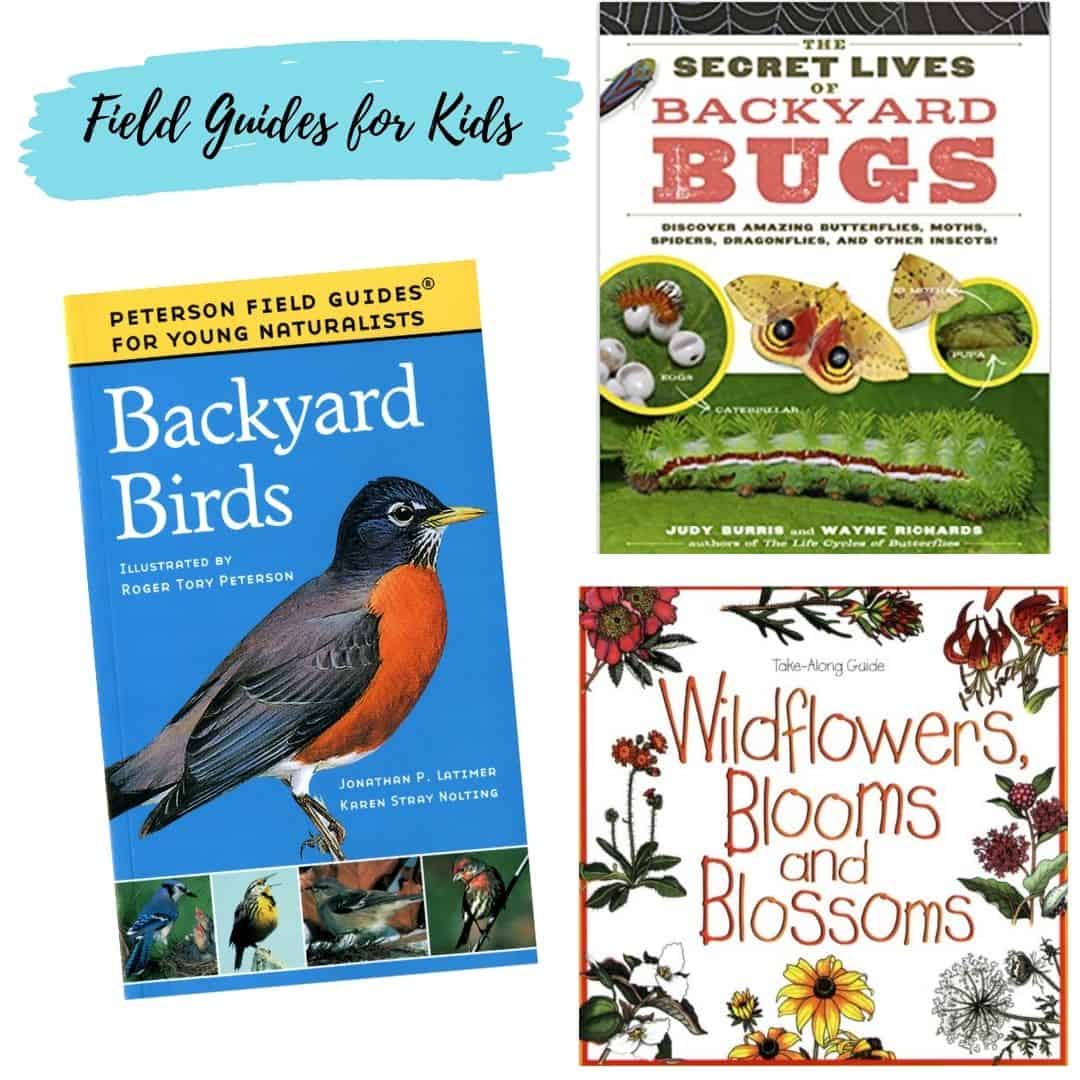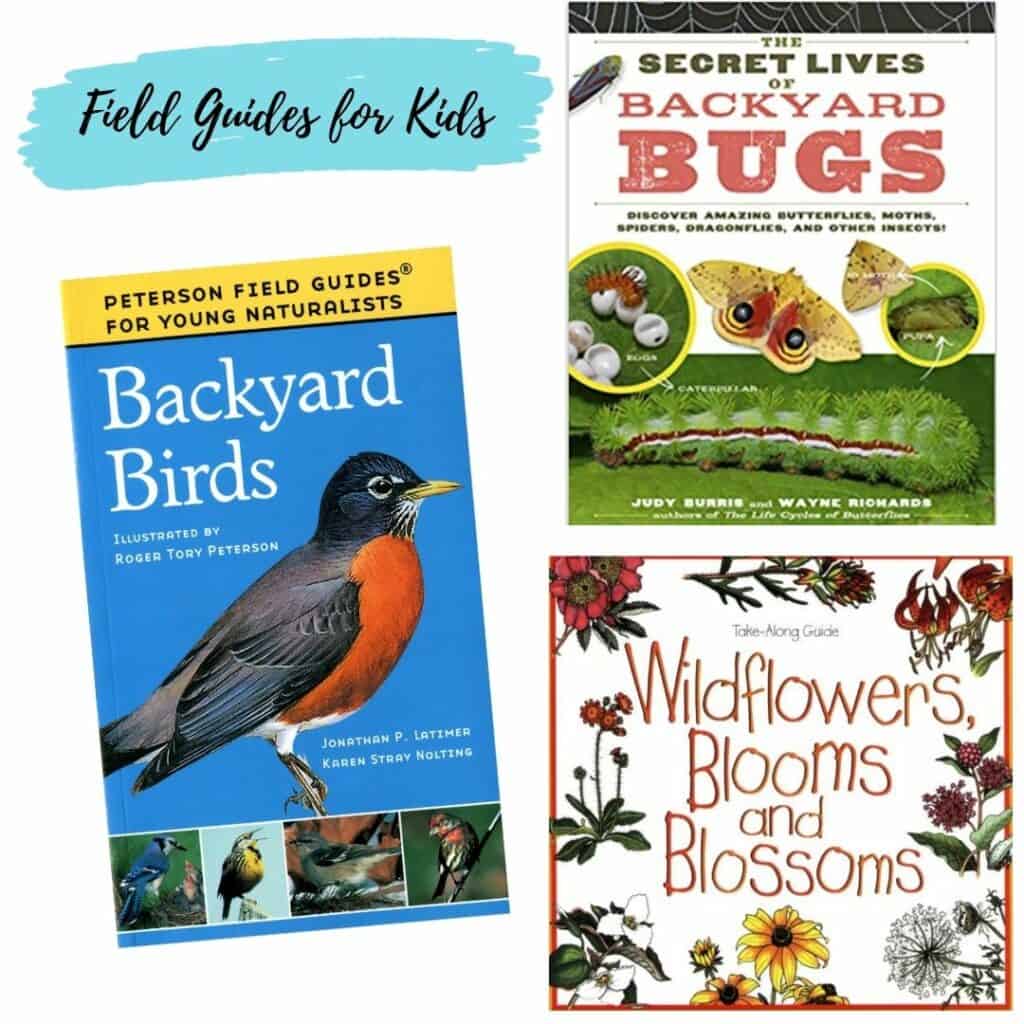 How to Organize Your Homeschool Supplies List
I find it easiest to jot down what I'm going to get for each school year all in one place by where I'm going to buy it. Here's what I do to plan for purchases and budget for our supplies. In my personal experience, it's a good idea to do this all in one big planning session, but I know some moms just keep a running list on their phone and watch for sales.
Print out the template below or draw lines on a paper to create 4 quadrants.
Scroll back through this list & jot down what you want to get from each place. You might even click through the links to jot down prices so you can stick to your budget.
Write "don't need" in the last quadrant and write down things you see in your own home that you do not need to buy!
Do most of my online ordering in one big session & cross things out from the list as I order them!
Plan a trip to the store around back to school shopping time (early on a weekday morning is the least busy time) to grab the cheap, basic school supplies in stores.
Click here to download the blank school supply shopping list that's pictured below!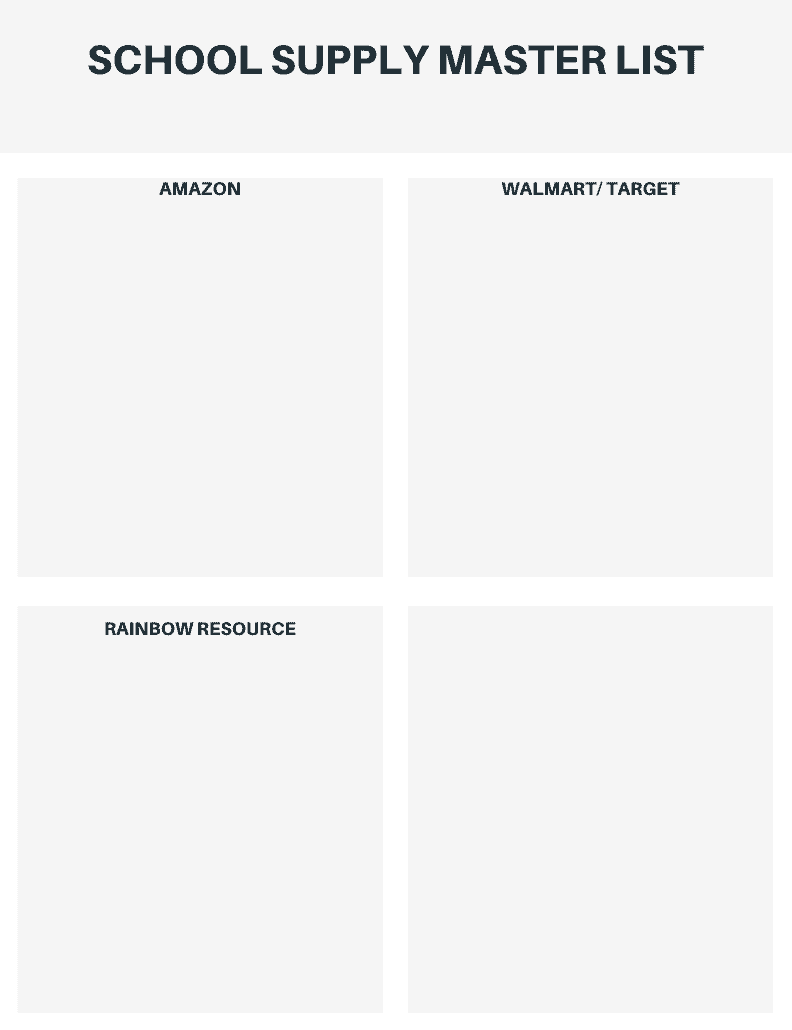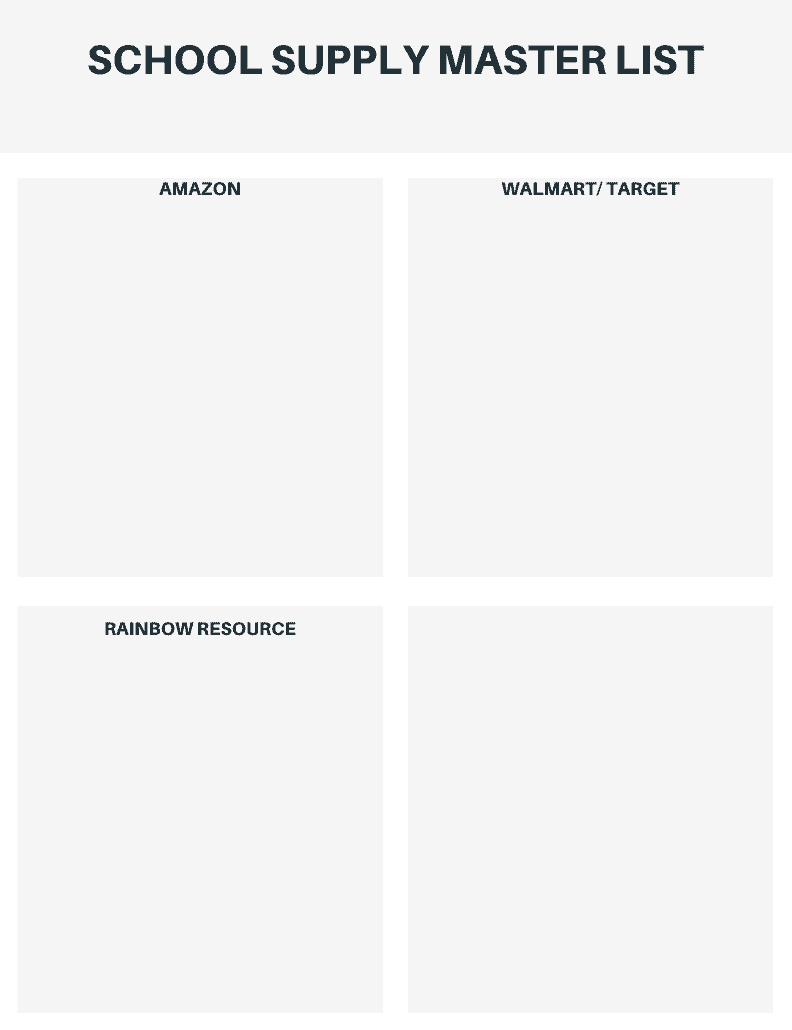 What Next?
I'm going to do a BIG post with tons of organizing ideas for all sizes of spaces, so stay tuned for that! In the meantime…
Pin the image if you want to save the list for later, or share on Facebook if you think others might find it useful.
Also, come find me on Instagram & say hi. I'd love to hear your favorite homeschooling supplies if I'm missing any!!