Here are 20 Word Play Picture Books we have read time and again with all of our kids. Our youngest just turned 3 and he's starting to sit for longer picture books like these.
Where to Buy Picture Books & How to Afford Them
I default to using the library for most books we read, but we do buy books also… especially ones we love to read over and over.
If I know the kids love a book and we don't own it, I'll sometimes put it on someone's birthday or Christmas gift wish list. I usually buy a few favorite picture books for each birthday from ThriftBooks.
I've had GREAT experiences with ThriftBooks… After buying from them for several years, here are my tips:
Create an account… the rewards add up quickly! We get free books a lot.

If you love it, refer your friends to rack up more rewards.

"Acceptable" condition doesn't always feel worth it to me… those can be pretty torn up.

I try to go for very good or like new condition. I'll also buy good if it's all they have and I don't want to wait for some reason.

Create wishlists of books that are out of stock.

Give yourself a book budget if you want to start buying books – $15/ month would get you approx. 3 picture books per month from there & you'd build a great collection over time.

Free shipping over $10!

Most books are $3-5… a fancier/ bigger book like the illustrated Harry Potter or an illustrated Children's Encyclopedia will be more expensive.

If you get a book that's not what you expected (wrong edition, poor quality, etc.) just contact them through the app or website and they'll make it right!
Of course, I buy from Amazon too! I usually cross check the prices between ThriftBooks and Amazon and just pick based on what's available when I want/ need it. I also check Christianbook.com and Rainbow Resource sometimes.
Note About the Classics
I purposefully left a lot of rhyming classics off this list because I figured you already knew about those. These are the ones that are usually given at baby showers or first birthdays. Still, they're worth mentioning just in case! Some of our favorite children's picture books that you very well may already know about are:
Dr. Seuss books – Green Eggs & Ham or Horton Hears a Who
Brown Bear, Brown Bear
Anything by Margaret Wise Brown – Goodnight Moon, Big Red Barn
Little Blue Truck – it actually used to be on my list below! But it's become such a classic story, I wanted to replace it with something less well known.
Rhyming Story
These are all books that play with words in some way! Some are amazing rhyming books. Others add on to the story in the style of I Know an Old Lady Who Swallowed a Fly. Others just have super silly words.
Most of the books on this list are for kids ages 3 or 4 and up. But the first few on the list below are great for starting with 1-2 year olds. (By the time I was reading these books to my fourth kiddo, the older kids would come running when they heard it and nostalgically sigh, "Ohhh I love this book." Haha! It's amazing how early those sweet reading memories form.)
On to the Booklist!
It was hard to narrow to just 20, but these are some of the best rhyming picture books ever.
This falls under the super-fun-amazing rhyming book category. All of my kids LOVE this book! They have so much fun trying to find all the animals in the picture when the grumpy circusmaster appears to try to take them all back. All of Chris Van Dusen's books have great rhymes. (In fact he's also got the number 2 spot on my list.)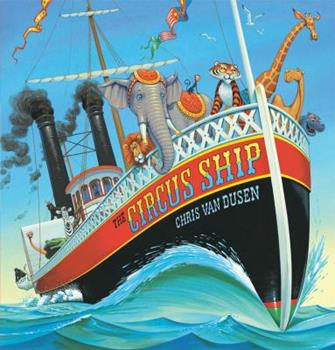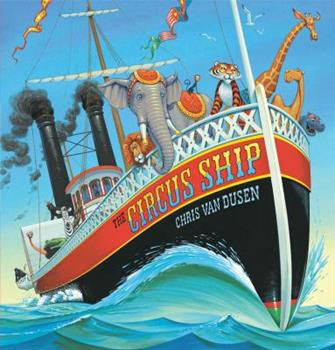 Check out If I Built a Ship and If I Built a Car, also by Chris Van Dusen. Actually, all Van Dusen's books rhyme and they're very fun. Our kids have enjoyed his Mr. McGee books too… especially when they're just working on fluent reading skills around age 6-7. He is honestly a master of rhyme.
The Circus Ship & If I Built a House are our favorites though.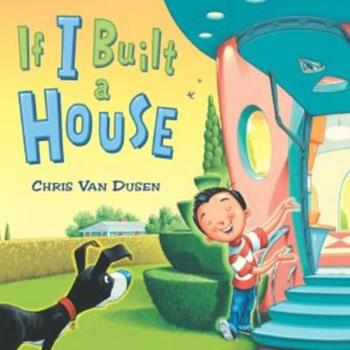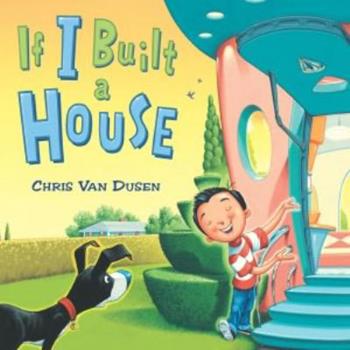 A classic I'm sure you're familiar with by now. After reading the story approximately 824 times, my 4 year old spotted the movie on Amazon prime. There are some sequels which are fun but not quite as good as the original too. (We own this one and got the sequels from library.)
I like this one because it doesn't stick to exclusively simple words. (The best children's books combine a good story with a wide vocabulary and beautiful illustrations.) The main character & rhythmic rhyme are really fun too.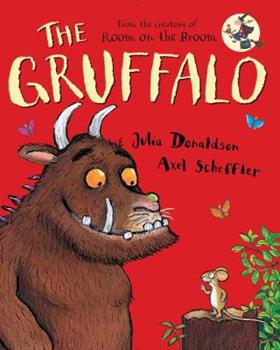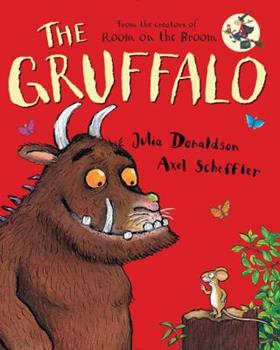 Another favorite our kids seem to have enjoyed starting at age 2. Again, none of us enjoyed the sequels as much but this original one is pretty darn cute!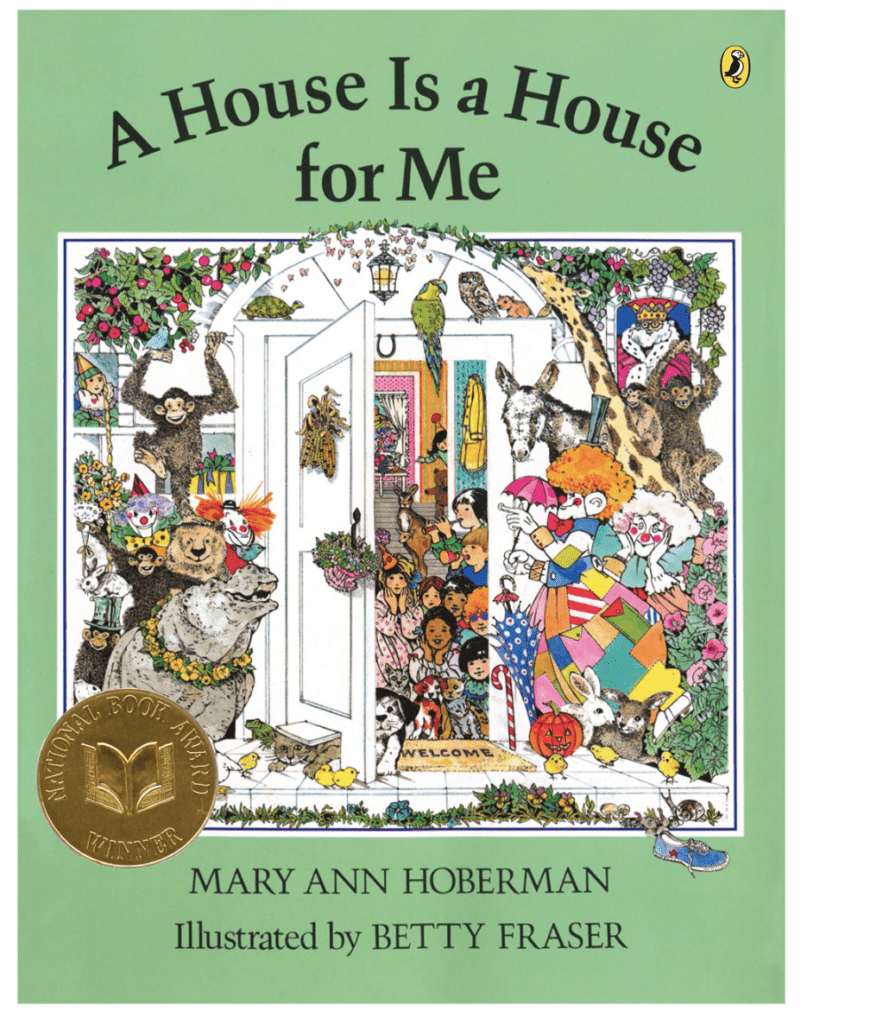 Honestly, this is one of my all time favorite books. It cracks me up! The kids too! Mary Ann Hoberman's books are all amazing. This is an especially sweet story for a mom to read with her kids and it's just such a silly book.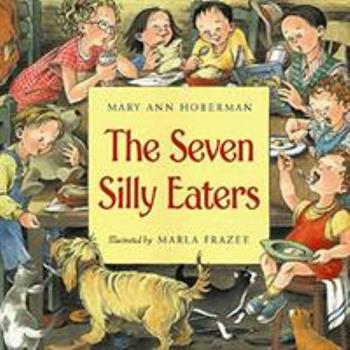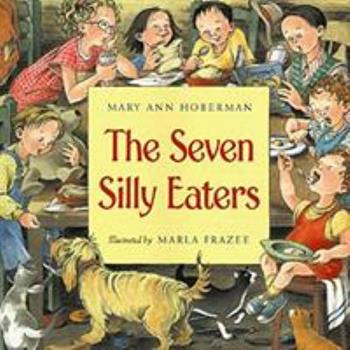 This book is a counting rhyme by Olive A Wadsworth. It's been illustrated by a few authors over the years. We like both Anna Vojtech's and Ezra Jack Keats' versions.
This is a great one to memorize with littles!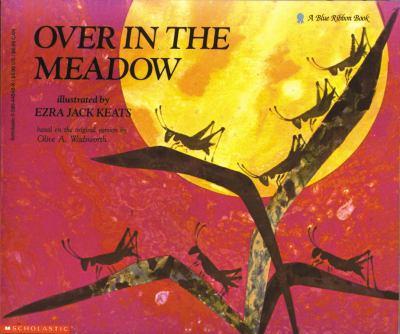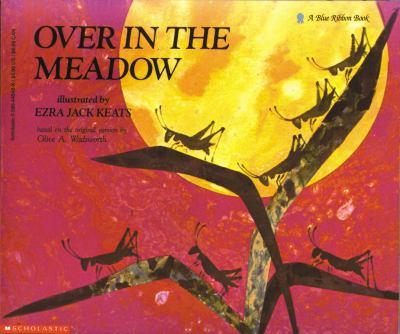 Marianne Berkes has several clever habitat-based books that play off the original Over in the Meadow poem format. Over in the Jungle, Over in the Rainforest, Over in the Grasslands, etc. You can see all of them here.
We're all about studying nature for the science portion of early homeschool years. These books are a great addition to your science studies.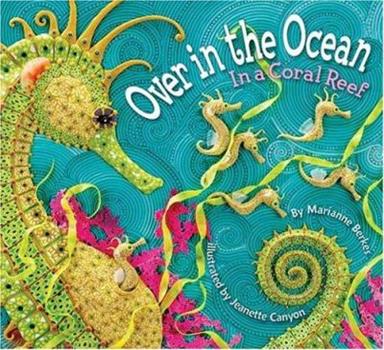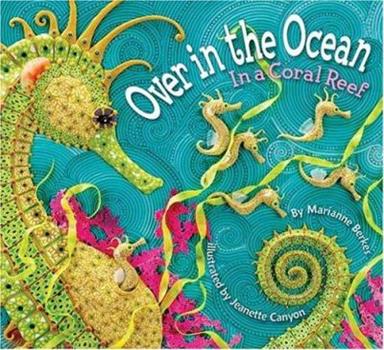 This is a collection of fun poems by Jack Prelutsky. Poetry is an acquired taste – the more you read and memorize it, the more you'll enjoy it. Fortunately, since so many books for young children are in rhyme, kids develop a natural affinity for poetry from a young age. Just keep it going by reading a variety of poetry books as they get older.
Rhyming is such an important skill for both phonemic awareness & phonological awareness! Don't give up on reading or memorizing poetry even if your kids find it weird or boring at first. Years of practice at memorizing with our kids has yielded great literacy benefits. Don't give up!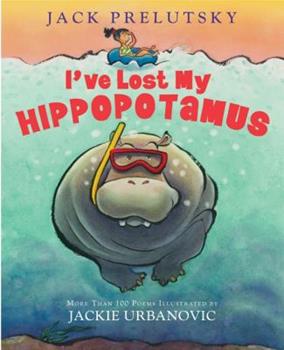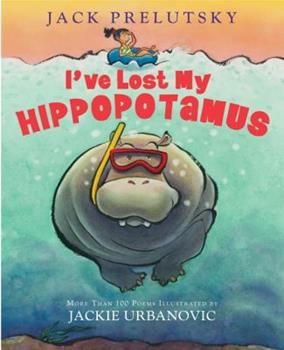 We try to always have our kids working on a poem to memorize. If you average 9 per year (1 for each month of the traditional school year), your child will have memorized 108 poems by the end of high school.
This old, famous poem has been illustrated a few times including by C.F. Payne and Patricia Pollaco. The poem is so fun, especially for kids who love baseball. It's for slightly older children… ages 5-12 would enjoy it.
Plus, it's a wonderful story that's referenced frequently. It could be used beyond a single lesson to teach lots of different things.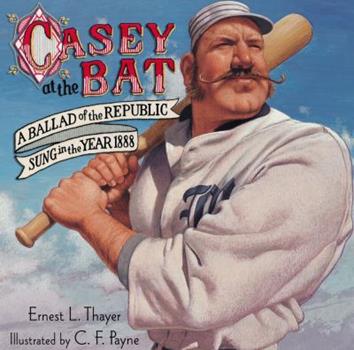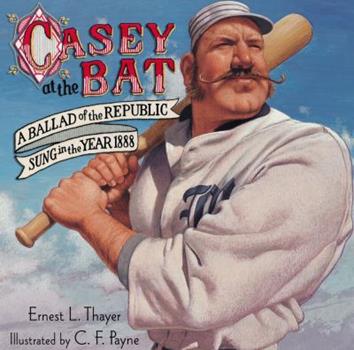 This is definitely geared towards the younger kiddos. Ages 3-5 maybe? Every kid can relate to this one… bonus, your very small child will accidentally memorize the spelling of TRUCK. Haha!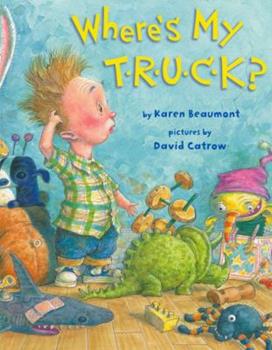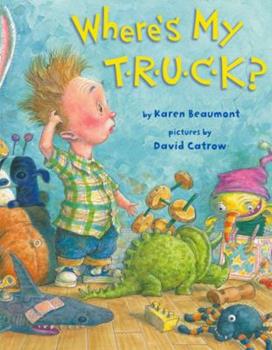 Audrey Wood works on a lot of books with her husband, Don Wood. They have a TON of wonderful kids books. A few others we really like are:
The Little Mouse, the Red Ripe Strawberry & the Big Hungry Bear
Quick as a Cricket
Piggy Pie Poe
King Bidgood's in the Bathtub
Heckedy Peg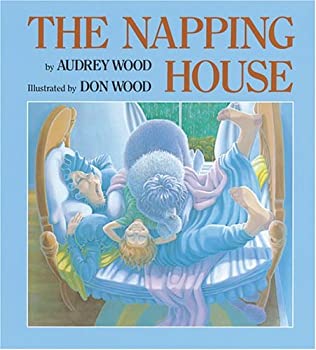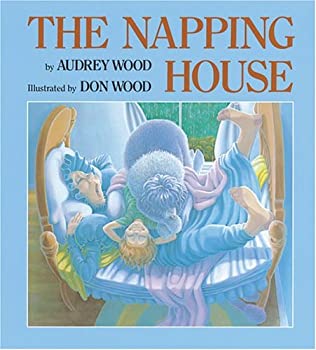 This hilarious story is full of silly rhymes that my 4 year old finds hilarious.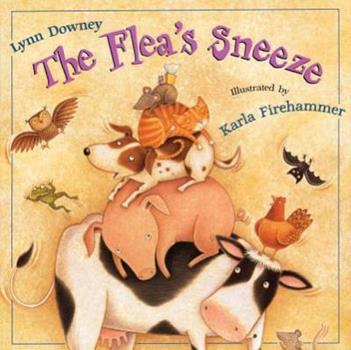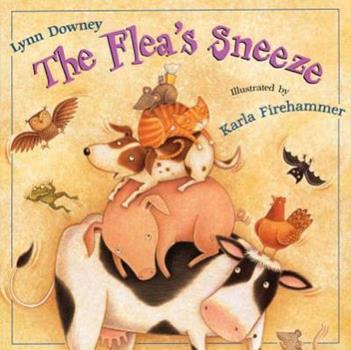 This one is timeless, almost like a fairy tale & the word play is so catchy it had to be on this list of books.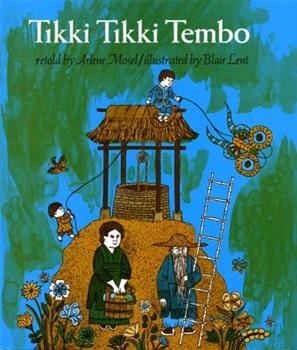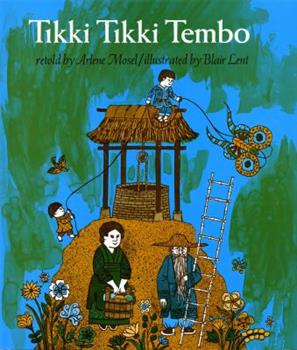 We love this one! And young readers can usually sound out a lot of this one too.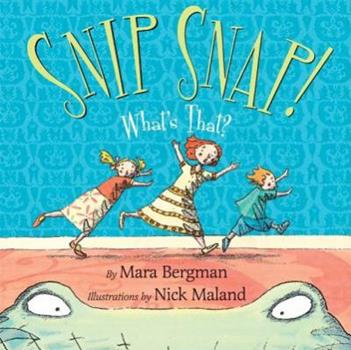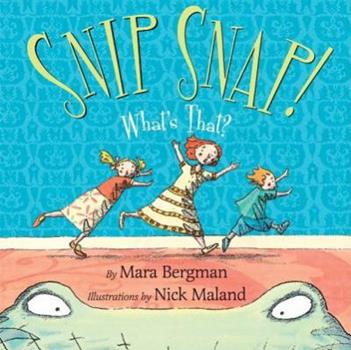 This one is so sweet. I love a book that has pretend play (like Where the Wild Things Are) and this is one of those great books both kids & adults love! Our kids seem to love seeing other kids play in books too. They'll comment, "Oh I can make a sword out of a stick like that," or something along those lines.
Peter Bently has another cute one called Captain Jack & the Pirates. (I'm a sucker for Helen Oxenbury's illustrations too… she did We're Going on a Bear Hunt as well!)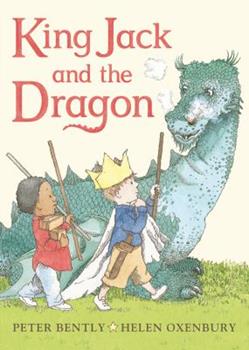 It starts out…
This is the house
At the end of the street
That was tidy and neat
When Mom left . . .
Story of my life. Perhaps yours as well?
Ha! The Rhyming text in this one is so clever & my kids seem to totally get the joke.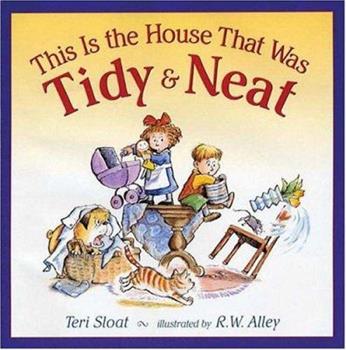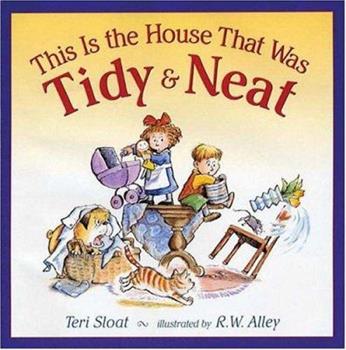 We had a giant board book version of Chicka Chicka Boom Boom that was so fun (and got read-to-pieces… literally). If you want to read it your 3-4 year old, get the hardcover or paperback instead of the board book so they don't think it's a "baby book." It really is a favorite book for kids ages 18 mos – 4 year olds.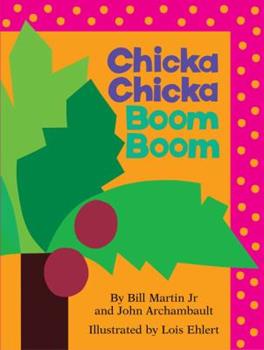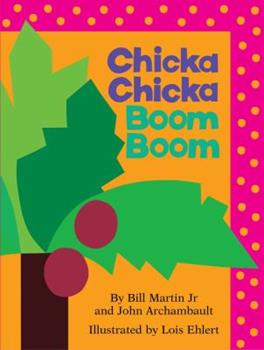 This was a gift to our oldest when she was 1.5 and I read it "again" and "again" and "again"….
All the Bear books by Karma Wilson are cute, but this original one is our favorite. Like others, there is a board book option & a regular hardback or paper back book. I tend towards board books for under 3 (durable!) and paperbacks or hardback for 3+ so it doesn't look like a baby book to them.
I recently heard her interviewed on a podcast and shared about the hard work of writing great rhyme. As she talked about creating bad rhyming manuscripts on her journey to publishing, I had a greater appreciation for all of her books.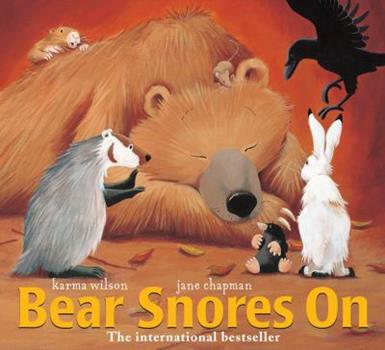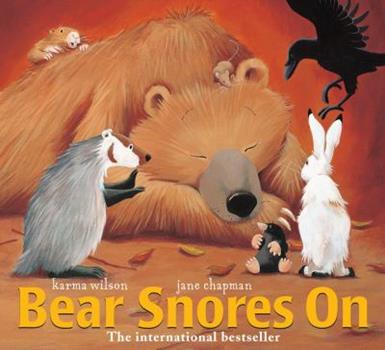 This book is different from the Llama Llama series. It's much older, and the rhyming is quite a bit more complex that Llama Llama. It's about a llama trying to figure out who his mama is! Very sweet. Plus, the Steven Kellogg illustrations are fun.
I wish this author would get to writing picture books again. As far as I know, she doesn't have many children's books.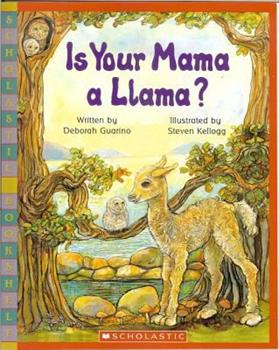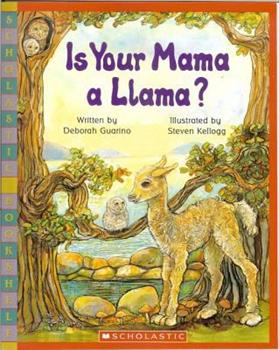 I mentioned this one earlier, but it's a classic! Such a fun word play book. You can make up actions for the sound-effect-words with 3-4 year olds too. This was actually the first book my little girls read at our cute local preschool and they would come home and act it out & play pretend.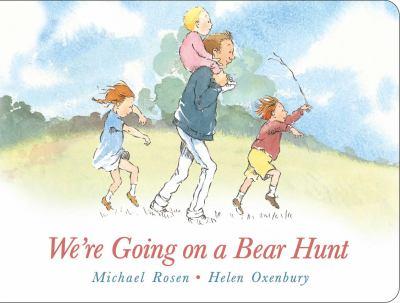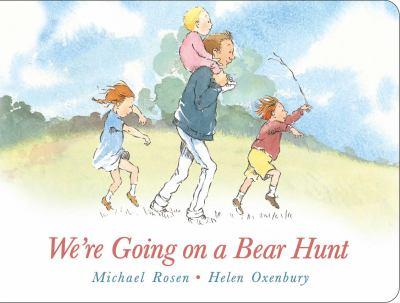 Tips for Reading Word Play & Rhyming Picture Books
1. Be willing to read it repeatedly, especially at first if your child loves it.
Kids learn through repetition. #SorryNotSorry haha! If you're going to homeschool little ones, get used to a lot of repetition.
As Jim Trelease explains in The Read Aloud Handbook,
"Just as you didn't learn the names of everyone in your neighborhood overnight, children also need repeated readings in order to learn. Thus, although reading a different book every day may keep the adult from being bored, it prevents the child from getting the reinforcement he needs for learning. Prior to age two, repeated readings of fewer books are better than a huge collection read infrequently."

–Read Aloud Handbook, 7th ed. p. 53
2. Pause at the End of Familiar Lines
Once you've read a book several times, try pausing at the end of a familiar line or in the middle of a line.
Even when reading to our 2 year old, if I said, "Beep beep beep went the ____________"
… he'd shout "wittuh bwoo twuck!" (toddler for "Little Blue Truck!")
Kids love to fill in any rhyming word they know & participate in "reading" the story. It's one of my favorite things to do to engage little readers.
Mother Goose
Last but not least, I highly recommend a fun illustrated Mother Goose collection of nursery rhymes. The word play & rhyming in classic Mother Goose rhymes is SO good for kids in the years leading up to learning to read!!
Try The Neighborhood Mother Goose (Nina Crews) or Tomie dePaola's Mother Goose or Arnold Lobel's Mother Goose.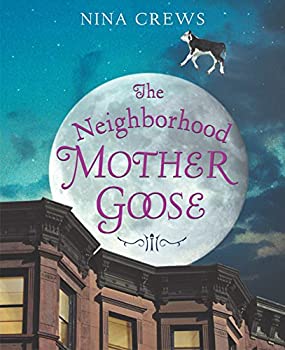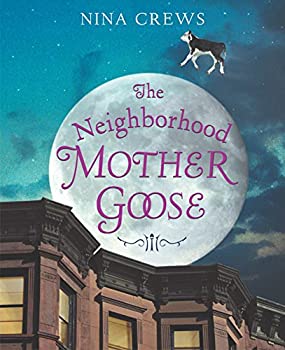 We occasionally check out a new-to-us illustrated copy of Mother Goose rhymes from the library.
Even at age 6 or 7, my kids will read through it on their own. They love reading what's familiar to them & seeing the different illustrations. Or they'll chime in while I read it to the littles, "Oh I loved that one when I was little."
And that's the magic of reading the same, amazing books over and over again. Especially the rhyming ones that are easy to internalize. Reading picture books is a great way to create sweet connections with your kids & set the stage for enjoying all kinds of books together as you all grow.
If your young readers are having trouble enjoying reading books on their own, check out this post about how to teach reading through phonograms. Mastering the phonograms was really the key to my kids being able to read fluently.
Are you a booklist nerd like me? Here are our kids' (and mine) favorite books for beginning readers! And, check out my new Outer Space Picture Book List. It was so hard to pick just 20 books about astronomy for kids… the illustrations in astronomy picture books are just amazing!